Icon Set option in conditional formatting makes very easy to visualize the value in excel cells. every icon represent a range of value.
Below are the steps to apply the Icon set conditional formatting in an excel range-
Select the range on which you want to apply the Icon Set conditional formatting
As in below image select "B2:G9"

Go to Home tab>>Conditional Formatting>>Icon Sets>>Choose a preset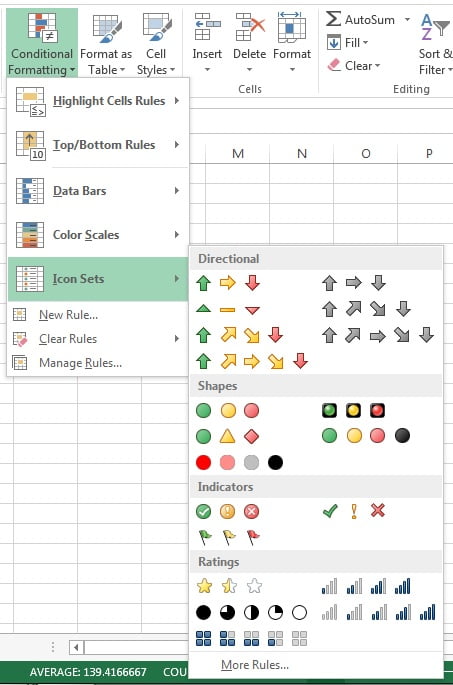 Four type of presets available in Icon Sets
Directional : Up/down arrow are available in this section
Shapes : Traffic lights, circles and other colored shapes are available in this selection
Indicators : Colored flags and Correct/Cross icons options are available in this selection
Ratings : Star Rating, Signal and other shapes are available in this selection
Below is the snapshot of arrow icon conditional formatting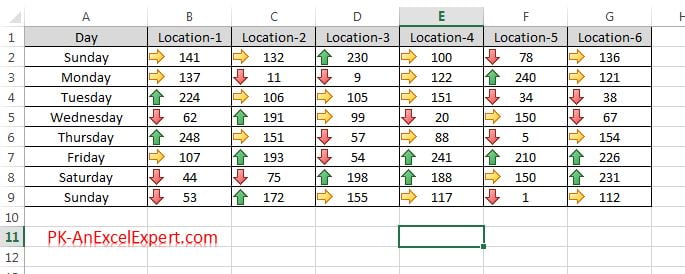 Below is the snapshot of traffic light icon conditional formatting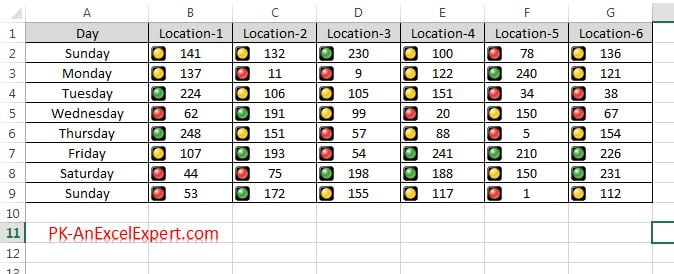 Note: By default it highlight greater than 67% numbers in Green, 33% to 67% in yellow and less than 33% in red color. We can change this calculation as per our requirements. we will discuss this in upcoming chapters.