Learn and download the best Excel dashboard templates for free
Below is the list of few useful dashboard.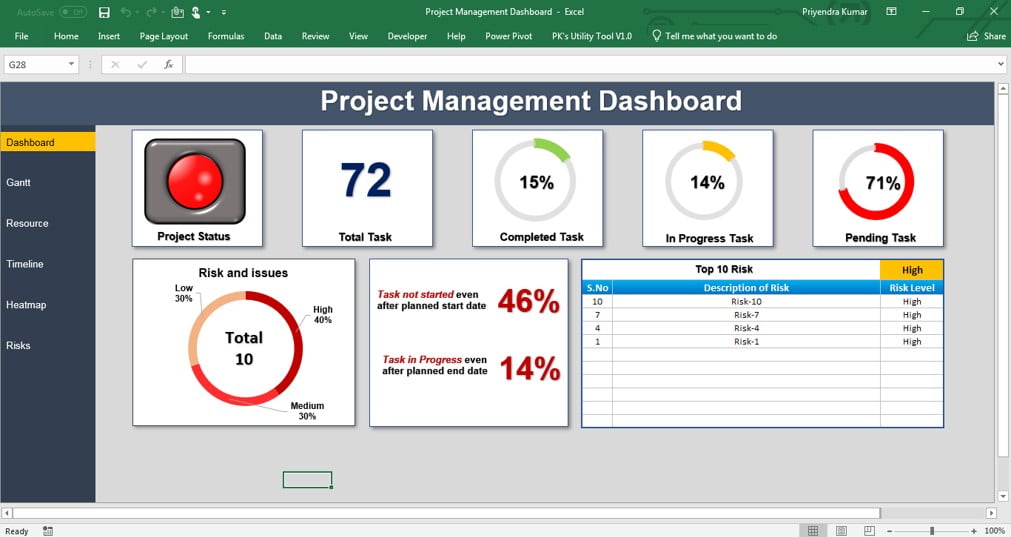 Project Management Dashboard is very useful and beautiful dashboard to track the project performance. On the right-hand side, there is a navigation bar with 6 buttons – Dashboard, Gantt, Resource, Timeline, Heatmap and Risk …Learn More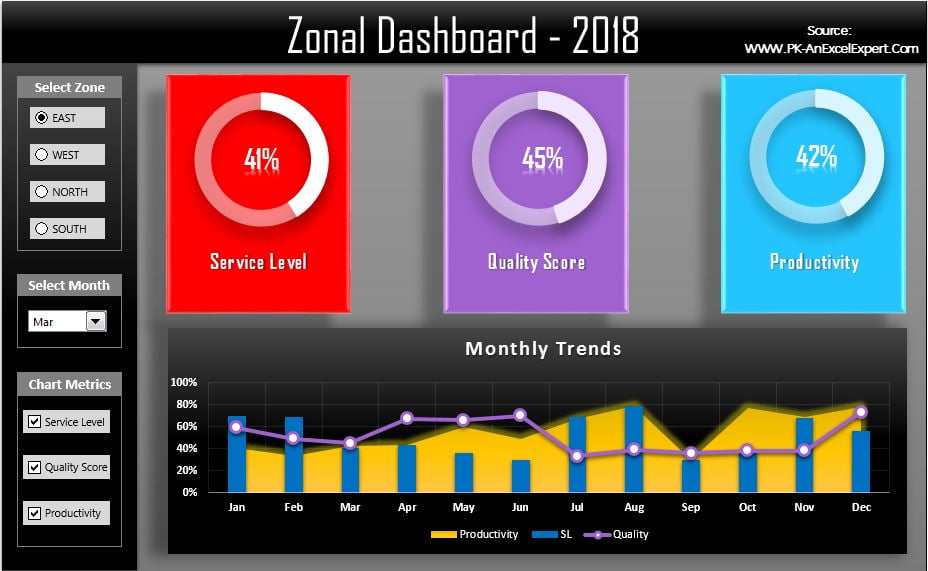 Zonal dashboard is a beautiful and professional Excel dashboard which has been designed with help of multiple Form Controls. This dashboard can be used to display Zonal/Regional data points… Learn More

Outbound Dashboard has been designed for the outbound calls and sales. In this dashboard we have displayed outbound calls, Sales and Average Call duration…. Learn more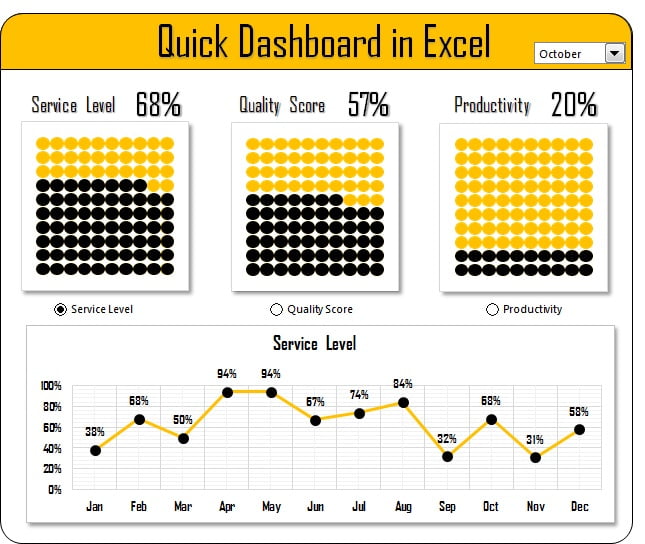 A Quick Dashboard in Excel is a very attractive, informative and small dashboard which has been designed by me and my team … Learn more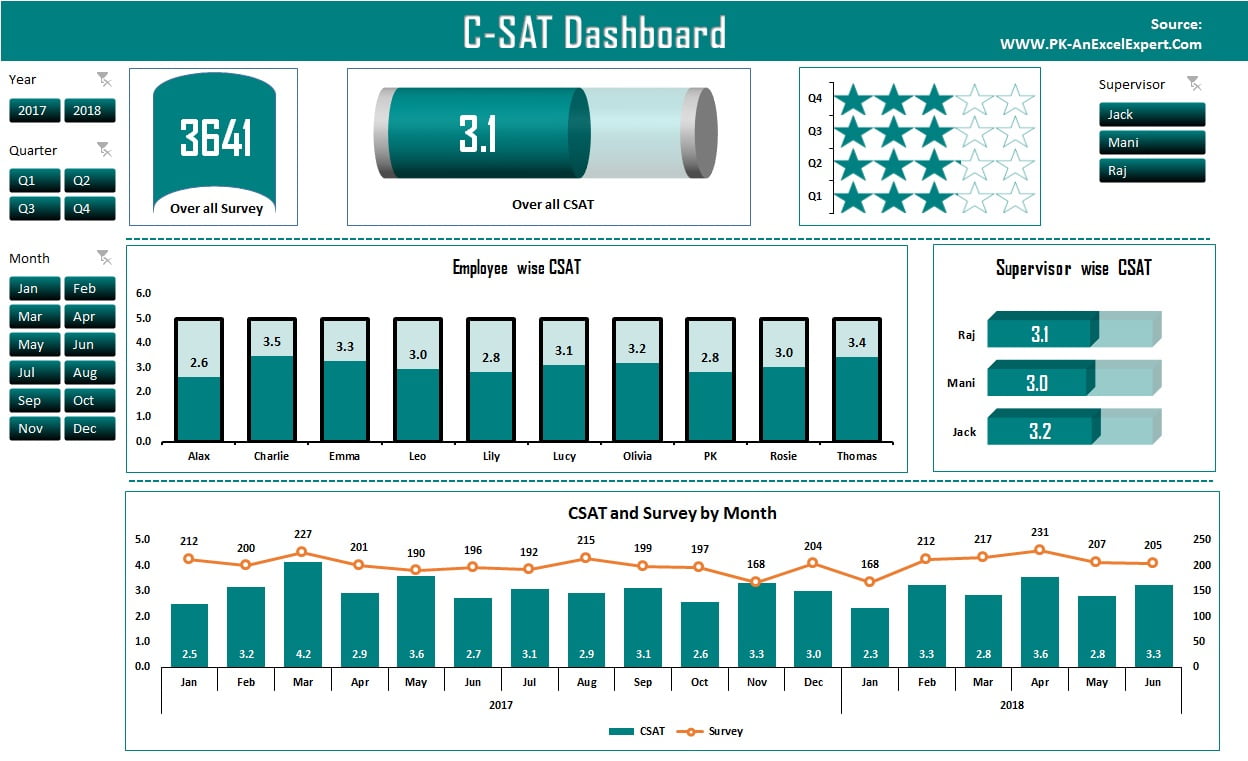 C-SAT dashboard has been designed display the employee level C-Sat score… Learn more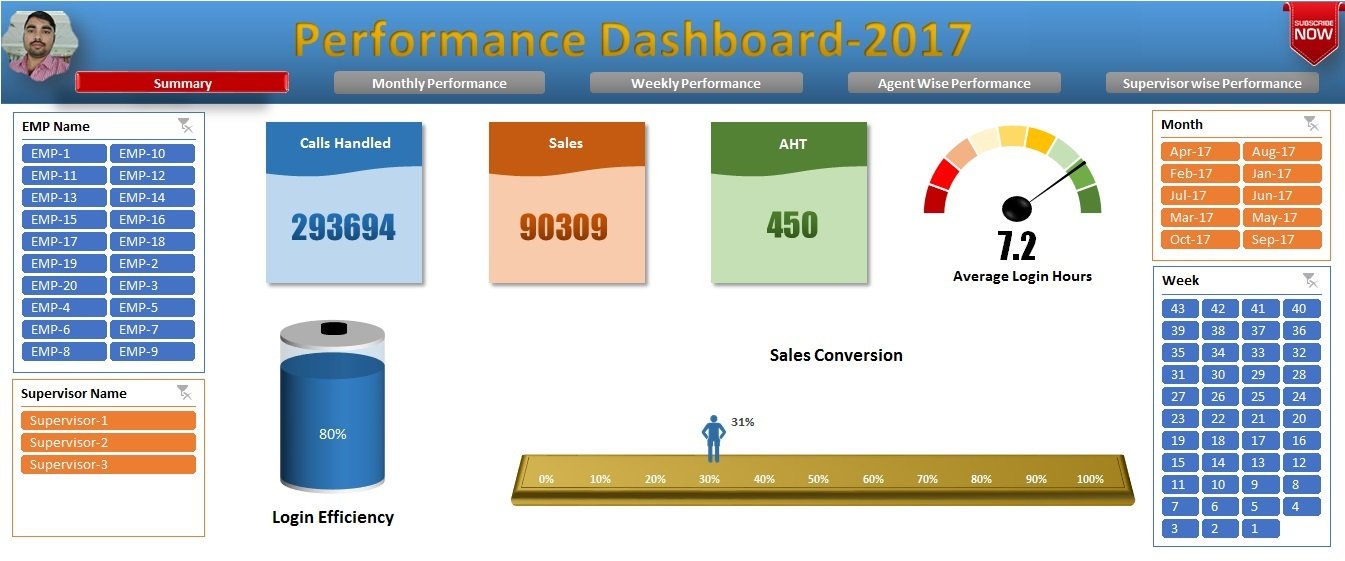 Performance dashboard is very useful and beautiful dashboard for Employee/Process performance.
Sales dashboard is very beautiful and informative dashboard. Product level dynamic comparison is available for different metrics like – sales, revenue etc.
Process Dashboard has been designed to display the process level performance for multiple metrics like – Calls, Sales, Revenue, Conversion, AHT and Revenue per Sale
Incentive or Performance payout dashboard/report is very critical for any organization. This dashboard has been designed for 5 incentive riders like – Calls, AHT, Sale, Quality Score and Client Escalations