A beautiful and professional dashboard to display Zonal/Regional data points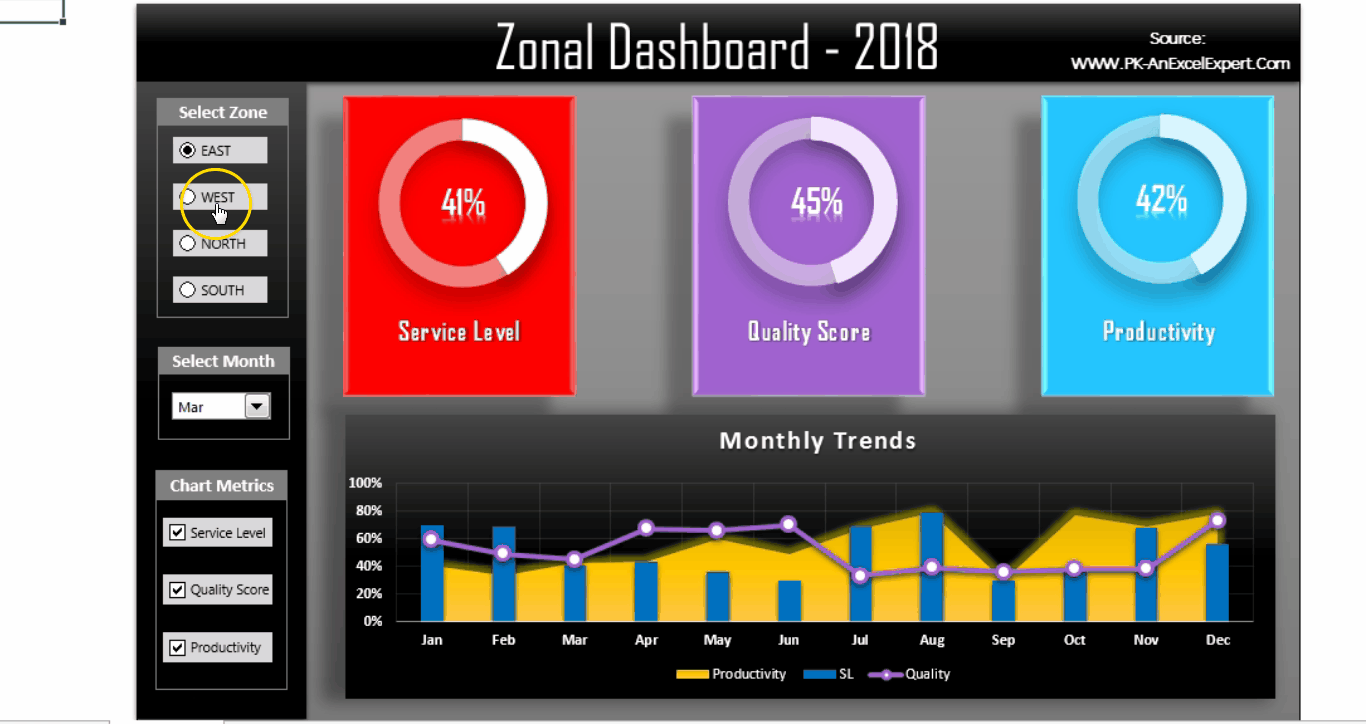 Zonal dashboard is a beautiful and professional Excel dashboard which has been designed with help of multiple Form Controls. This dashboard can be used to display Zonal/Regional data points.
Below is the data set for which we have designed this dashboard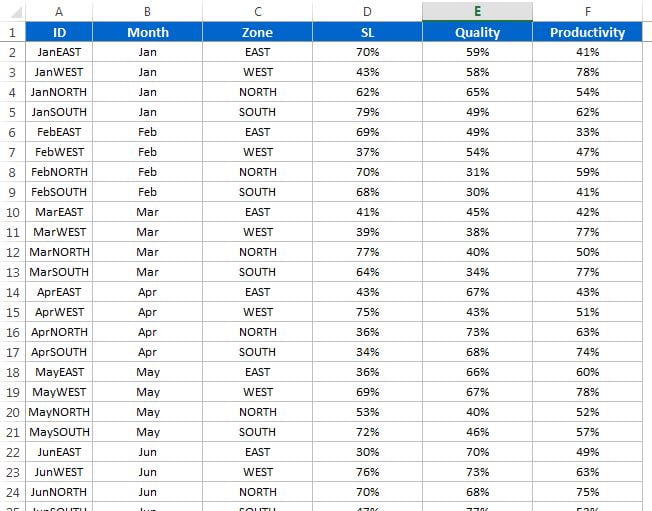 Below is the snapshot of zonal dashboard. We have used 4 different Zones and 3 Metrics. To change the zone we have given 4 option buttons to select the zone. Month can be changed from the month combo box. At the bottom section we have displayed a stunning Monthly Trends charts. Metric can be hide/unhide using the Check box controls.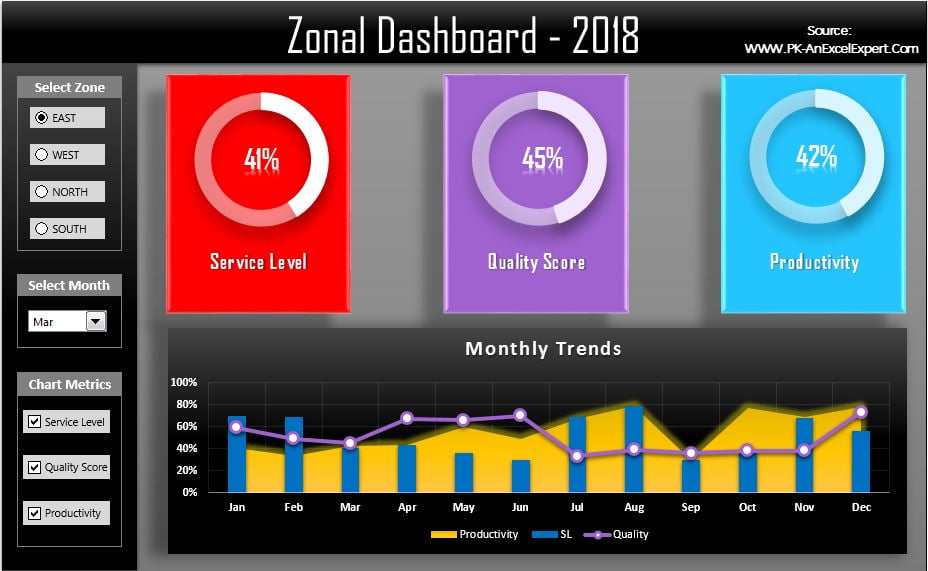 Click here

to download this Zonal Dashboard.
Watch the step by step Video tutorial: