In this article, we have created a beautiful Sales Dashboard using Power View in Excel 2013.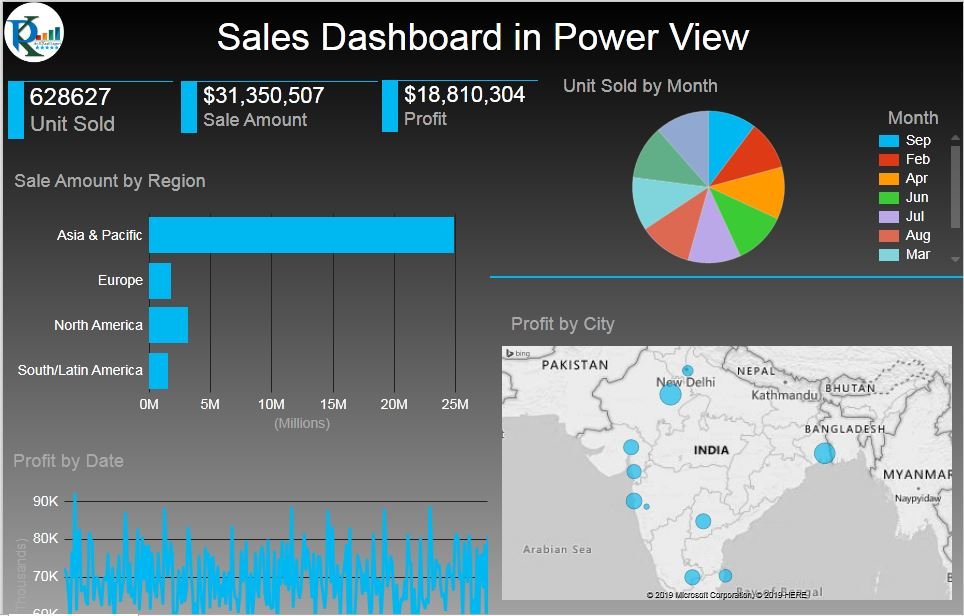 What is Power View?
Power View is a data visualization technology that lets you create interactive charts, graphs, maps, and other visuals that bring your data to life. Power View is available in Excel, in SharePoint, SQL Server, and Power BI.
There are a few system requirements for Power View, based on which version of Excel, SharePoint, or SQL Server you use.
Watch the step by step video tutorial:
Click here

to download this practice file.