Rating meter is very innovative and informative chart to show the Process or Portfolio level health in five buckets – Worst, Bed, Average, Good and Best. We have calculated these buckets on the base below given table.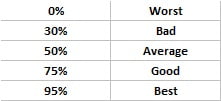 Below is the snapshot of Rating Meter Chart. We also have displayed a small smiley symbol in the center of rating meter. Shape and color of this smiley symbol change according to Performance Score.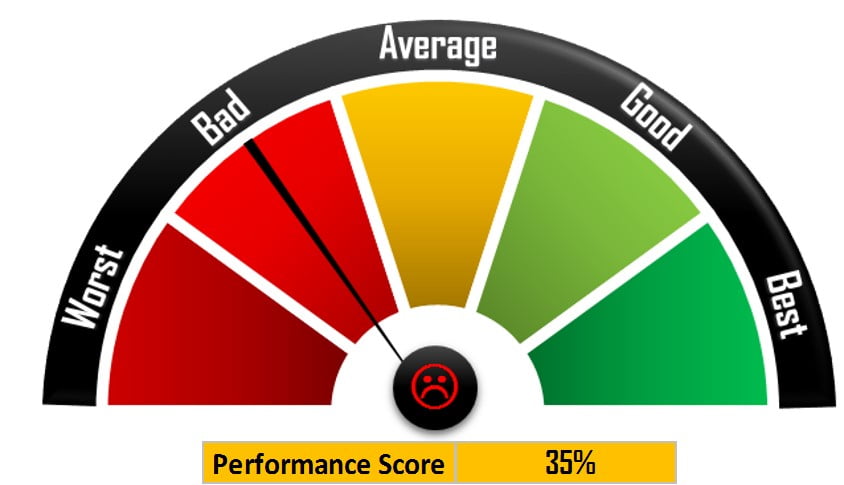 Click here

to download this Excel workbook.
Watch the step by step video tutorial: