C-SAT dashboard has been designed display the employee level C-Sat score. In this dashboard we have multiple slicers like Year, Quarter, Month and Supervisor to filter the data. In the slicers we have used custom style.
In the upper section we have used Battery Chart to display the over all C-Sat, Start Chart to display the quarterly C-Sat. In the middle section we have displayed the Employee wise C-Sat in a Filling Column Chart and Supervisor Wise C-Sat in a 3d Bar chart.
In the bottom section we have displayed a combo chart for C-Sat and Survey by Month.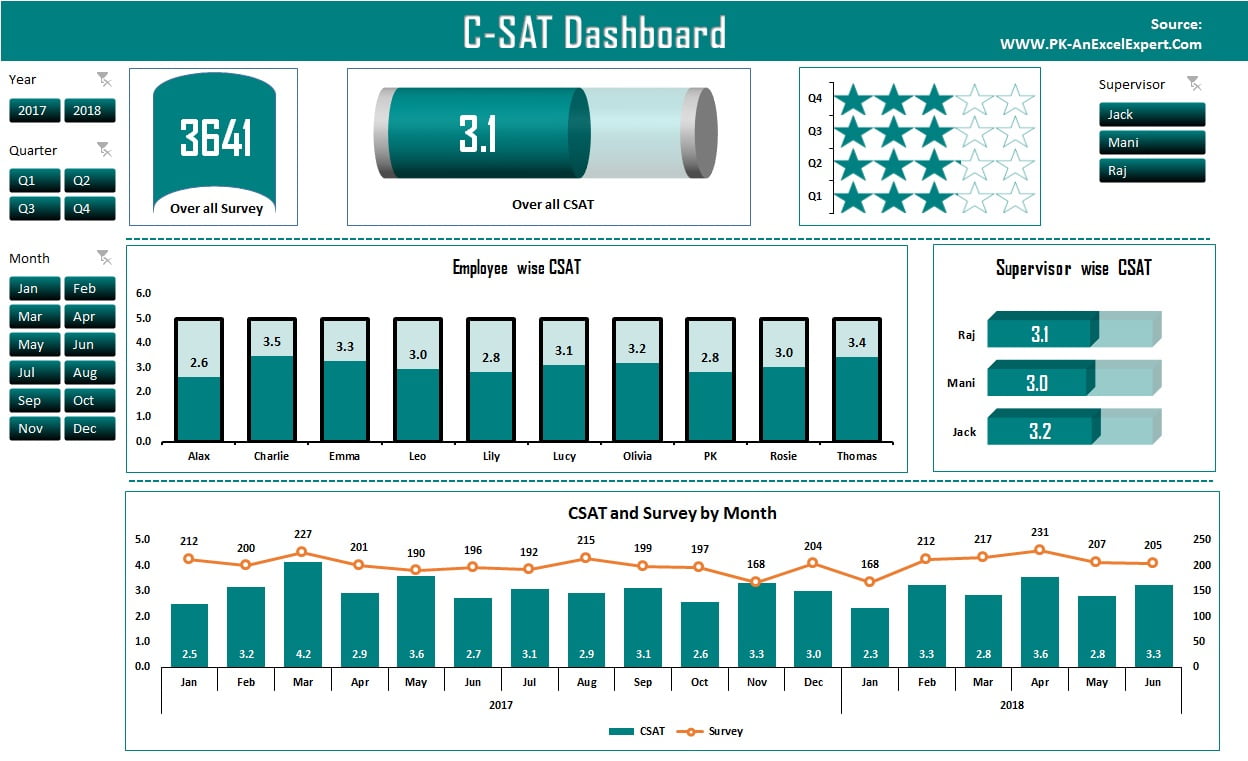 Below is the raw data of C-Sat dashboard–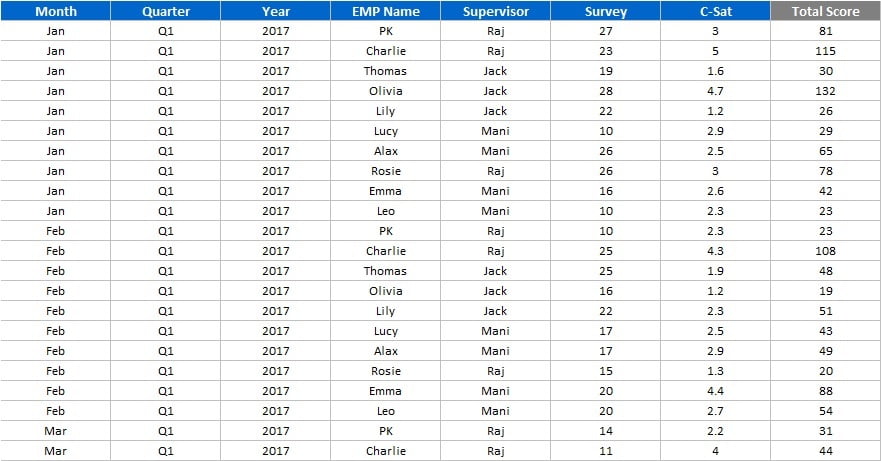 Click here to download the C-SAT Dashboard Excel File
Watch the step by step tutorial of C-Sat Dashboard-