Annual Leave Tracker is useful to track employee leaves. This is template is ready to use with very few modifications.
In this Leave Template, we have created 4 different worksheets.
1-Summary Sheet:
In this sheet, you can see the Summary of different types of leaves by employees. You need to enter the Start Date and  End Date.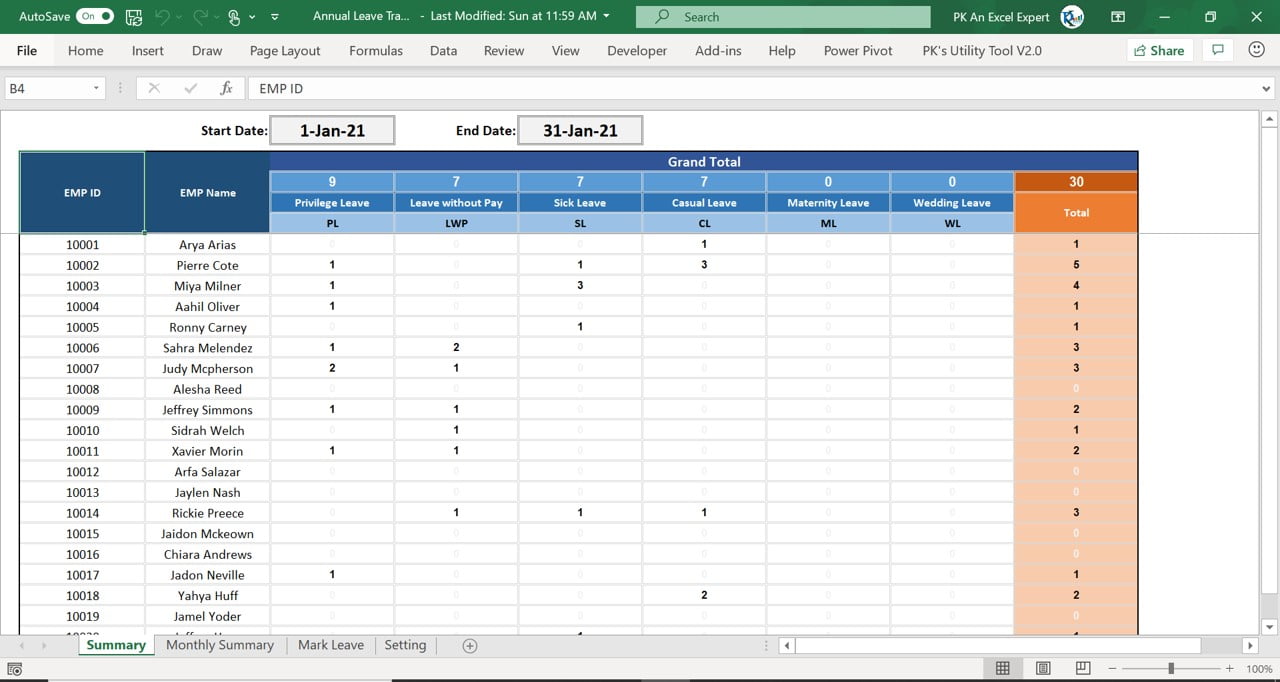 2-Monthly Summary:
In this worksheet, you need to select the month from the drop-down. It will show the day-wise and employee-wise leaves. It will also show the Total of different types of Leaves.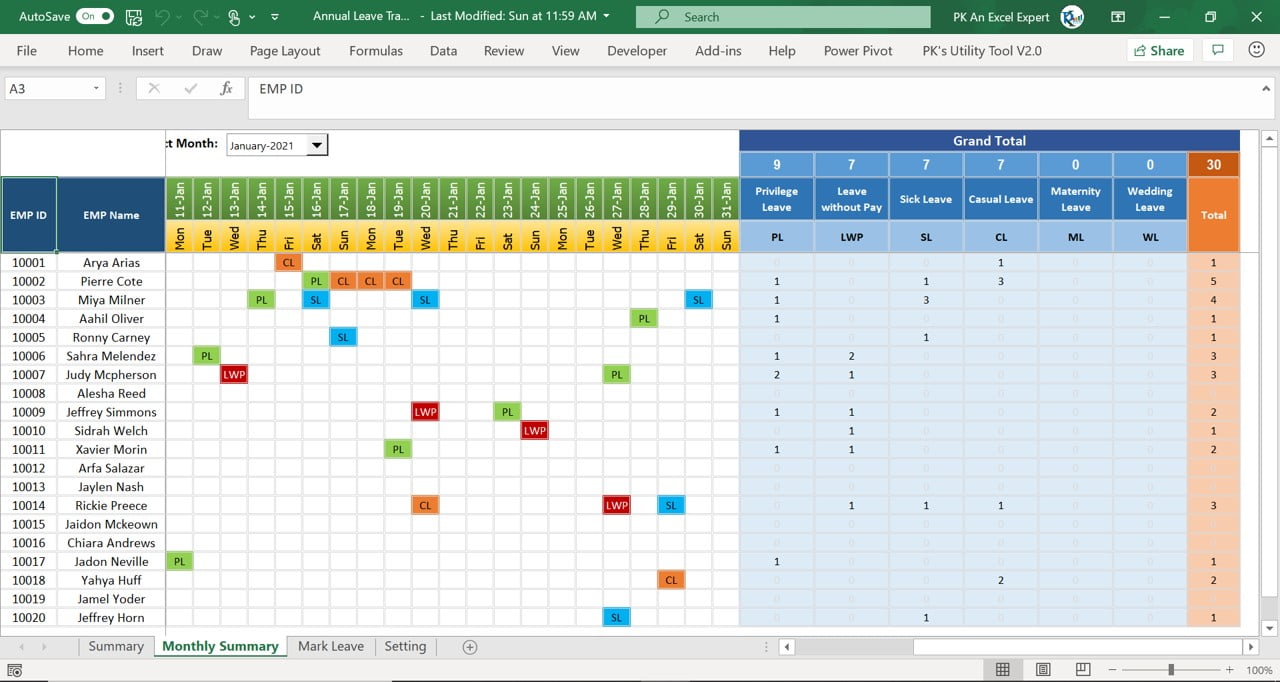 3-Mark Leave:
In this sheet, you need to mark the leave for the employee. Column A and Column C (Highlight in Green color) are the formulas so you don't need to enter anything there.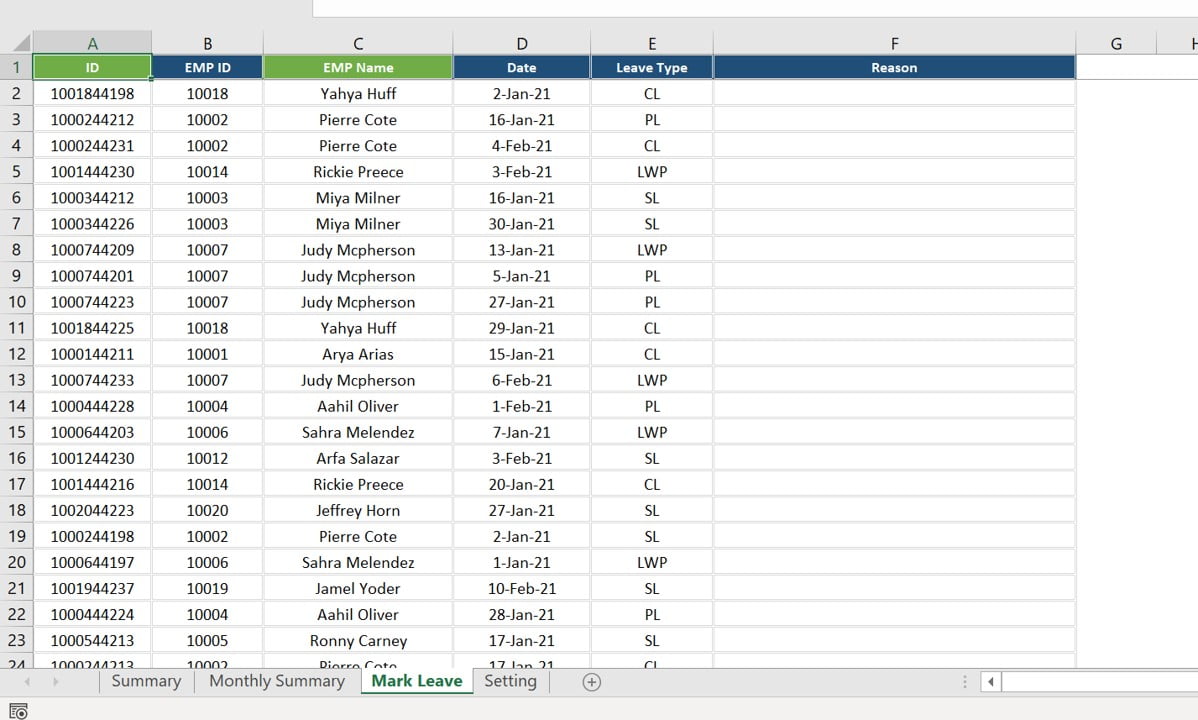 4-Setting Sheet:
In the Setting Sheet, we have taken the different Leave types, Leave codes, and Months list for drop-down.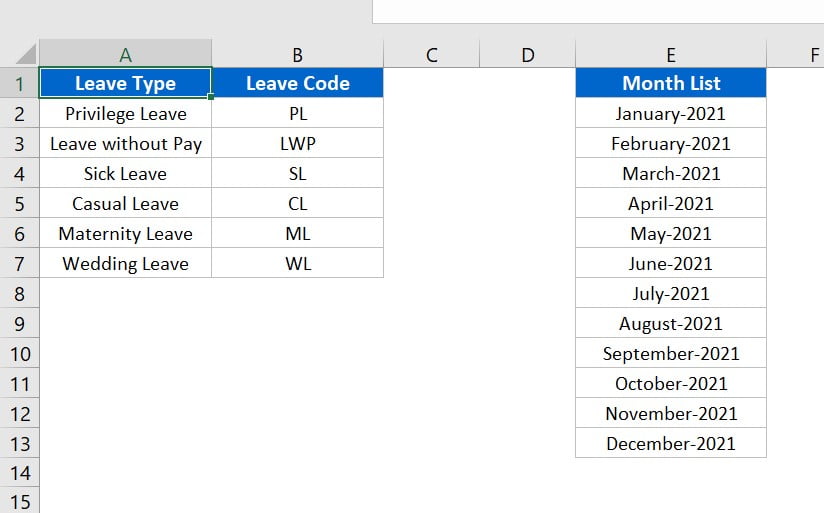 Watch the step by step video tutorial:
Click here

to download the Template.