In this article, we have created a Daily Sales Dashboard to analyze the Daily Sales trends. We have displayed 4 metrics in this dashboard-
# Of Calls:
The number of calls made by telecallers to generate the sale.
Sales:
Number of Sales made by telecallers.
Sales Conversion:
Sales conversion is the ratio of Sales and Calls.
Average Sales Per Day:
Average sales made by telecallers in a day.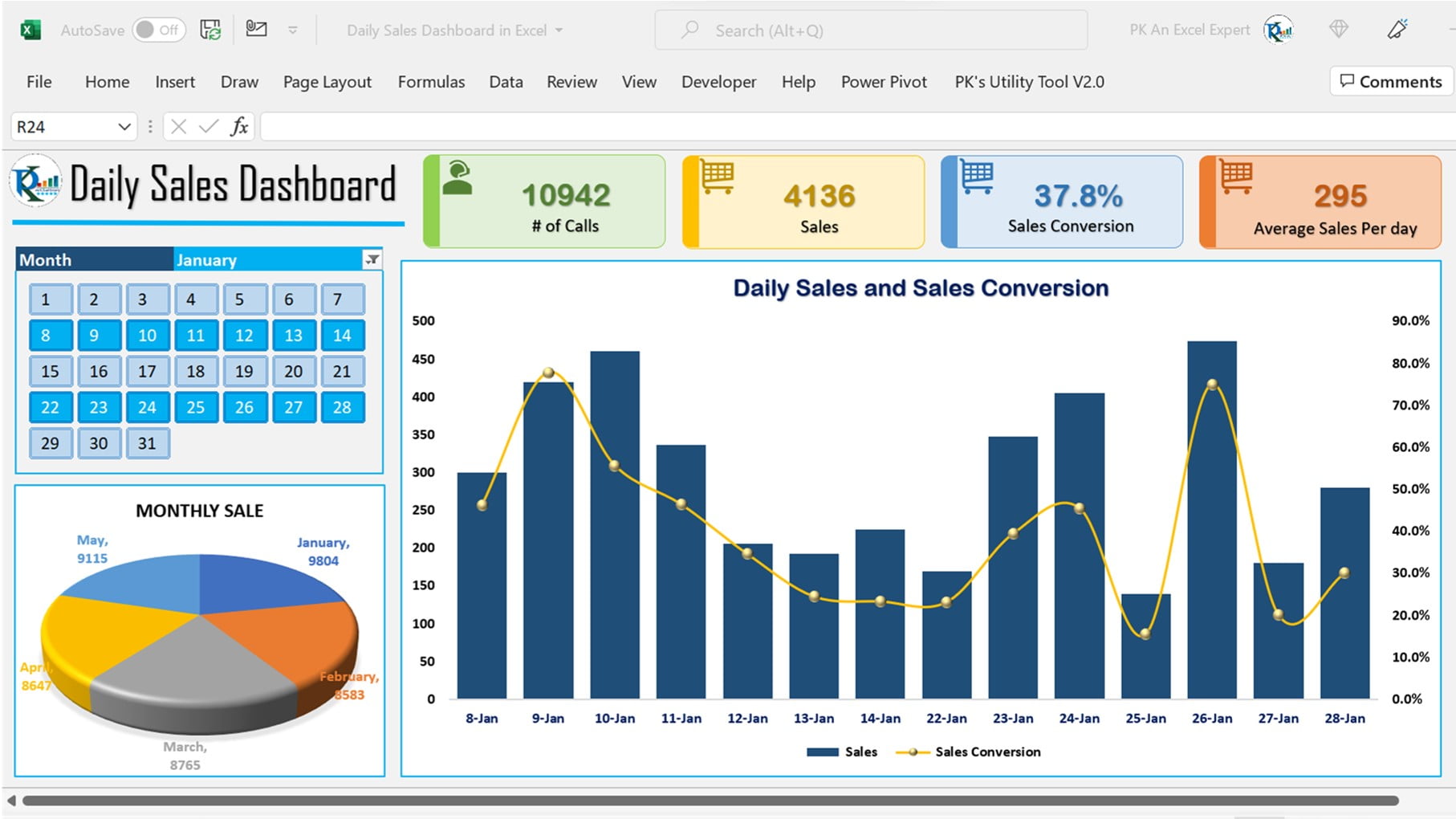 Download our free dashboards-
Watch the step-by-step video tutorial:
Click here

to download the template file.