In this article, we have created a dynamic Sales Analysis Heat Map by Time and Day. Using this analysis, you will get to know your most busy time in a day. We have given a Form Control Check Box to show or hide the data labels on the table.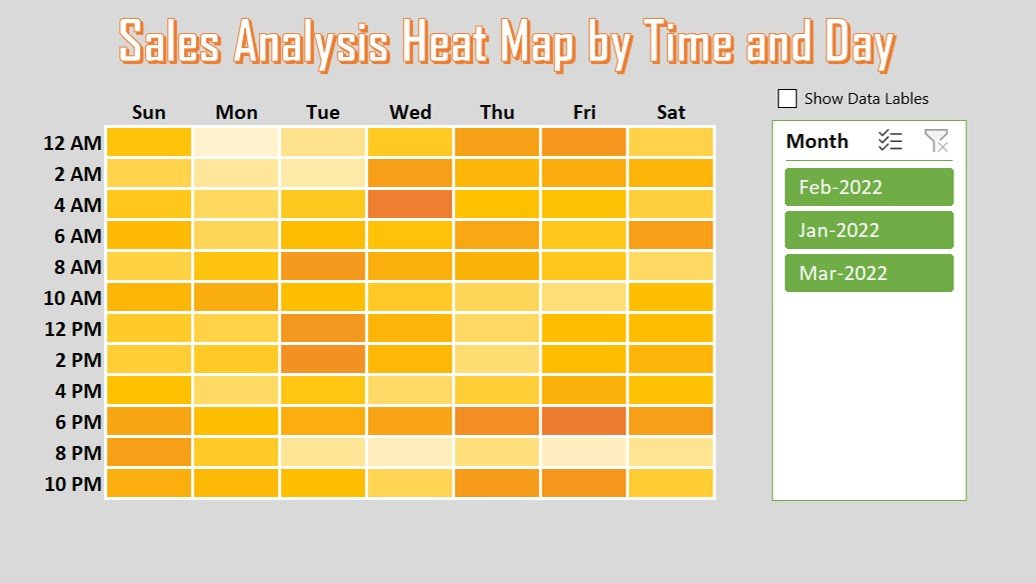 Watch the step-by-step video tutorial:
Click here

to download the template file.