Using Conditional Formatting in a Line chart is very nice idea. This chart is very useful to show the trends of the data.
Here we have showcased the month on month Service Level and Target has been connected from and Excel cell. It can be easily analyzed that which months are not meeting the target. This is a dynamic chart, if we will change the target value then Red and Green color will be changed automatically.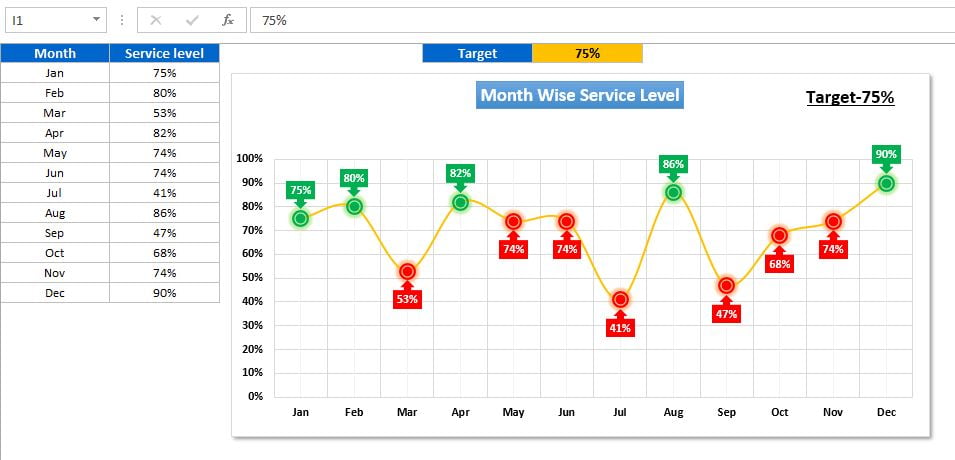 Click here

to download this Excel workbook.
Watch the step by step video tutorial: