Fish Chart is my lasted innovation. I have used it to display sales data points. The new thing is that fishes are getting changed randomly whenever worksheet is recalculated.  I have used 3 fishes here. Data label is in front of fish's mouth looking as a water bubble. I have used Line Chart to create this.
Below is the data set for fish chart.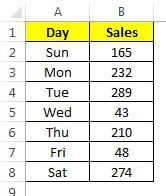 Below is the beautiful Fish Chart-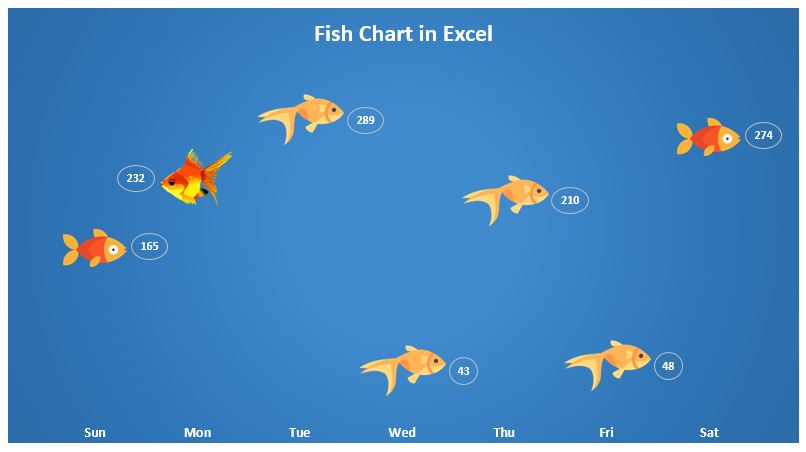 Click here

to download this Excel workbook.
Watch the step by step video tutorial: