The template of Quality Check list has been designed to use for quality team.It can be use for other purposes also. Here we have taken the drop-down as Pass/Fail. You can use it as Yes/No, Pending/Completed ect. This template can we used for multiple purposes. It automatically change the text with Icons on the base of conditional formatting. There is no VBA code has been used.
Pass/Fail drop down in the template-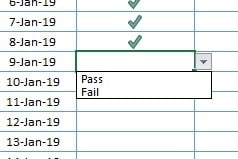 Changed Pass text as "Correct" Icon.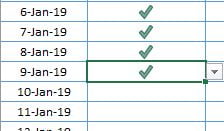 Below is the snapshot of Quality Check List.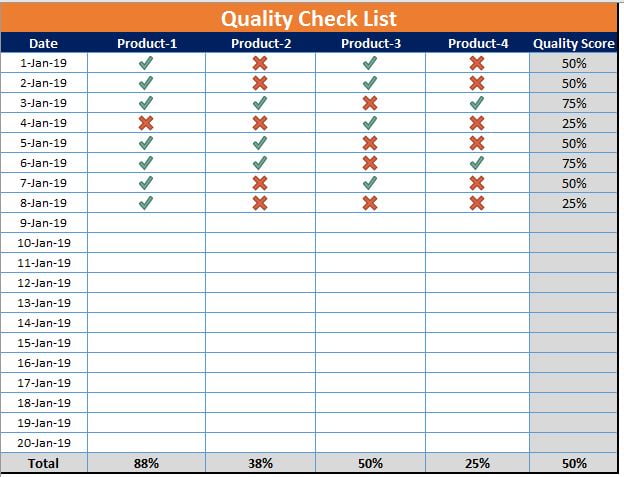 Click here

to download this template.
Watch the step by step video tutorial: