In this article, you will learn about the Subtotal feature of Microsoft Excel. Excel can organize data in groups, allowing you to easily show and hide different sections of your worksheet. You can also summarize different groups using the Subtotal command and create an outline for your worksheet.
To use the Subtotal feature, make sure your data is properly sorted. Here we have taken the example of Student wise marks as given in below image.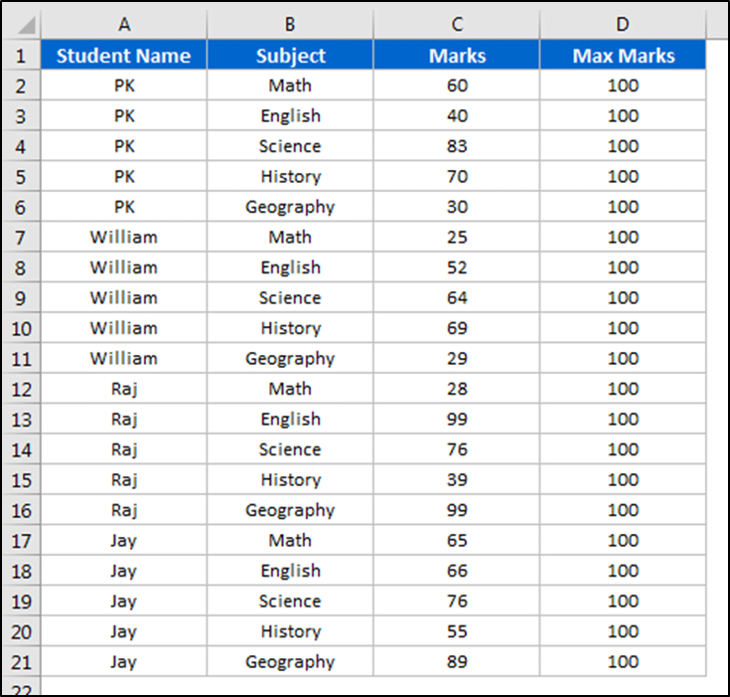 Our data is sorted by student Name. To apply the Subtotal feature below are the steps-
Select the data.
Go to Data tab>>Subtotal
Below given subtotal window will be opened-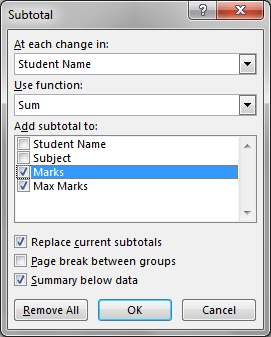 Select the Student name in first drop down
Select Sum as use function
Check the Marks and Max Marks
Click on OK
Sub Total will be added. You can add background color for totals.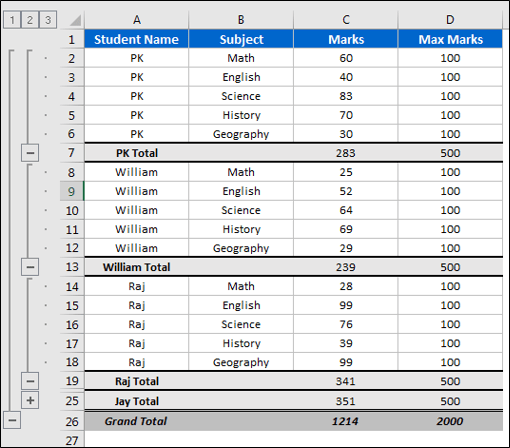 Click here

to download practice file-
Watch the step by step video tutorial: