Ring Chart is very beautiful and attractive visual in MS Excel. This chart has been designed by me and my team. Ring chart is basically a doughnut chart and we have given the ring shape to this doughnut by using and Excel auto shapes. This beautiful visual can be used in business dashboard, presentation or reports.
You can use this chart to display the sales bifurcation.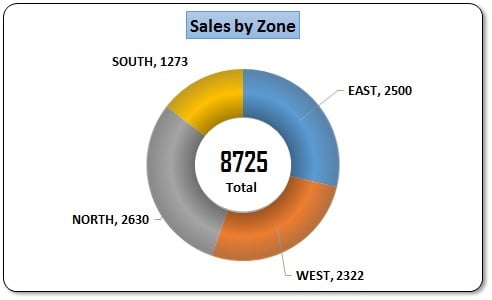 You can also use this chart to display revenue contribution.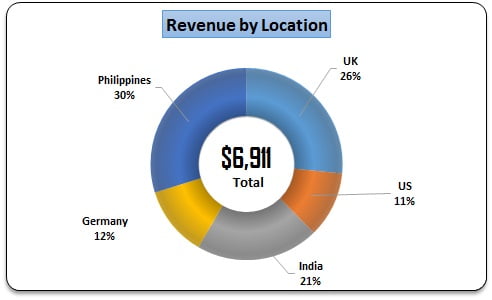 Click here

to download the Ring Chart in Excel.
Step by step Video tutorial for Ring Chart in Excel-