In this article, we have created Chart Tooltip in KPI Dashboard in Microsoft Excel. You can use this trick to show the details of a number with the chart.
We have taken 3 KPIs here – Service Level, Sales Amount, and Attendance%. We are showing Quarterly Service Level Tooltip for Service Level, Sales by Country, Team Leader wise Attendance% on Tooltip.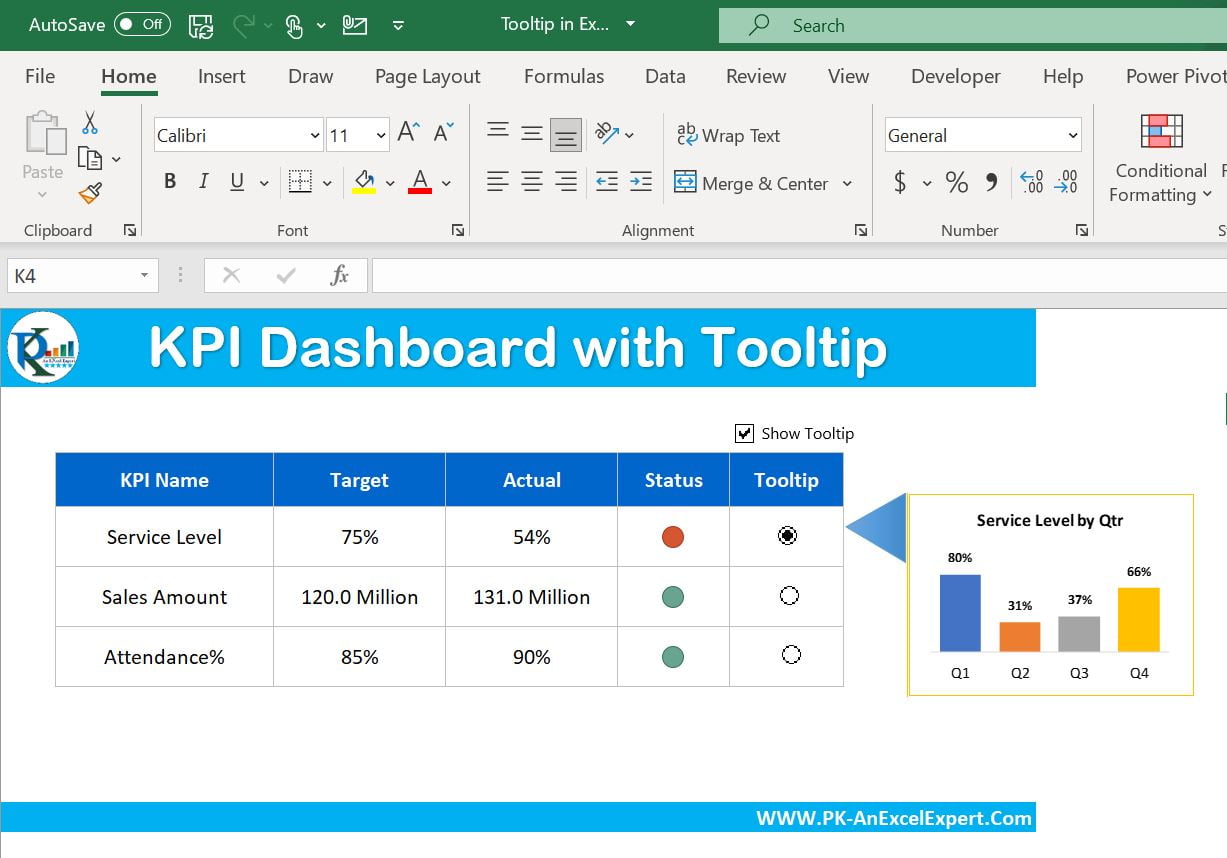 To show the tooltip, you need to check the Show Tooltip check box and then select the related option button in Tooltip Column.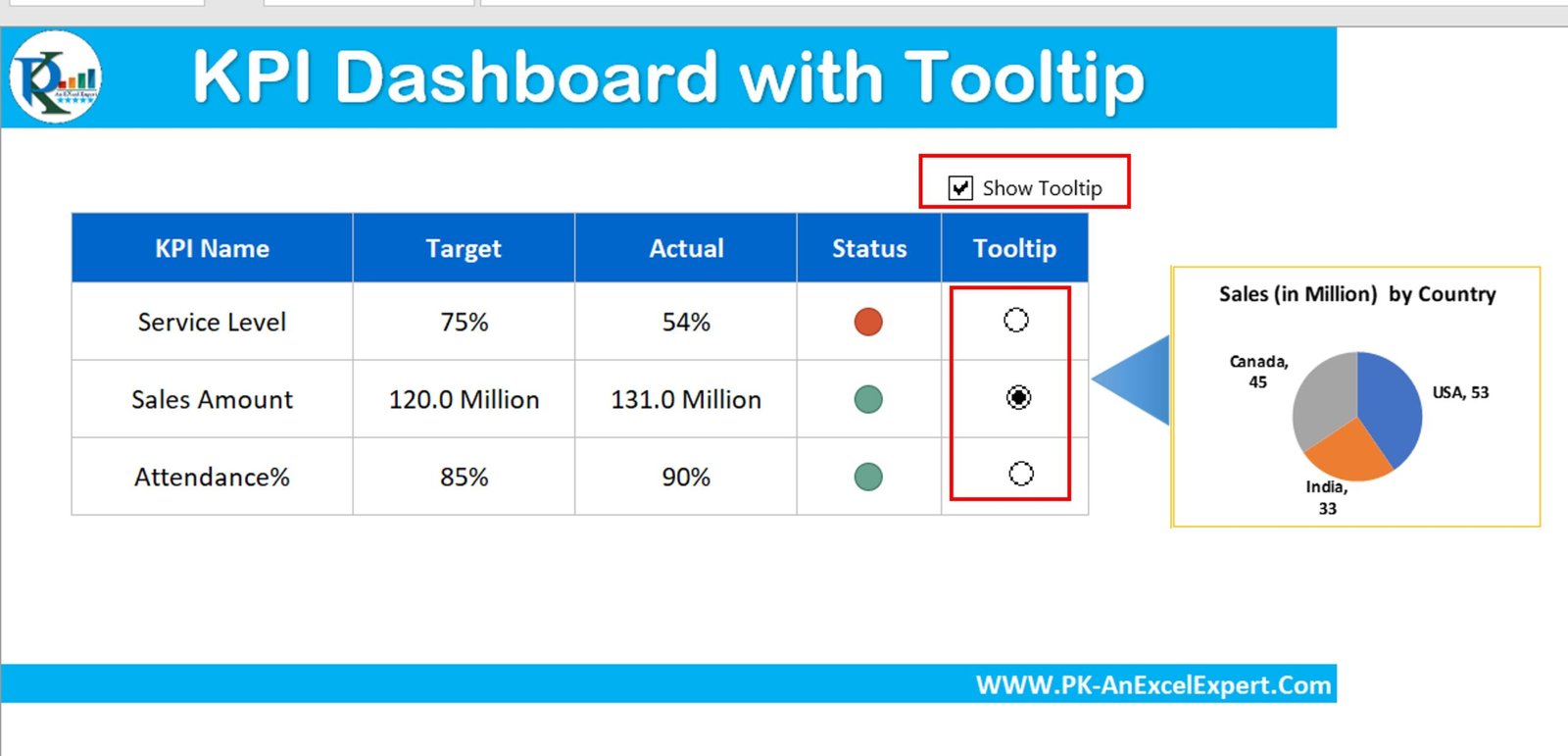 Watch the step by step video tutorial:
Click here

to download the practice file.