Advanced filter provides the more flexibility to filter the data in Excel. You can extracts the filtered record on the same or another worksheet/workbook.
We can give the filter fields and criteria on the worksheet.
Filter By single field:
For example we have to filter the Supervisor-1 data in below image.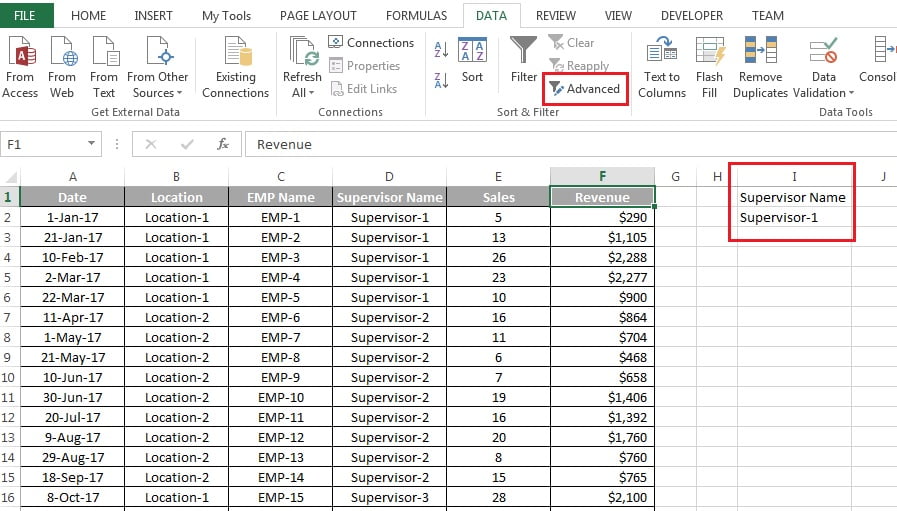 Click on Advanced button available in Data Tab (Highlighted in above picture)
Advanced filter window will be opened
Here you can given List range, which is the data range.
Criteria range is the Field Name and Criteria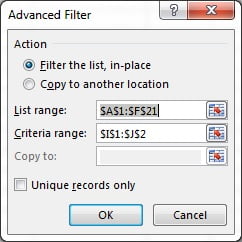 Click on OK
Data will be filtered

Filter By multiple fields:
You can give the multiple fields and criteria. Let's say we have to filter for Supervisor-1 wherein Sales are greater than 10.
Put the Criteria as given in below image.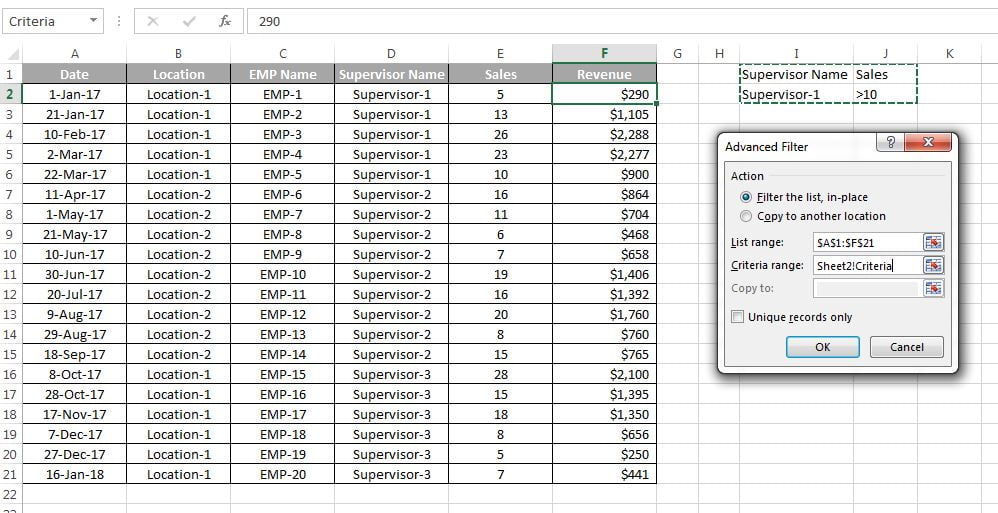 Below is the filter result.

Unique Records:
We can get the unique records also by using the Advanced Filter in Excel.
Select the column and go to Data Tab>>Advanced Filter
You can copy the unique record in any other column also.
Tick the Unique records only check box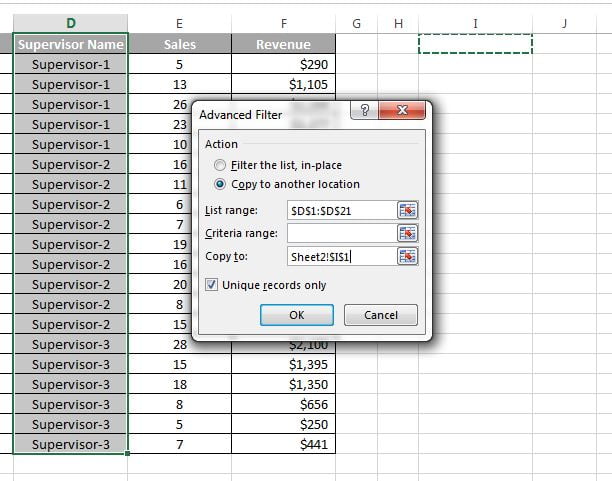 Below is the advanced filter result