In this chapter you will learn how to sort the data in Micorsoft Excel.
We have the below data to sort.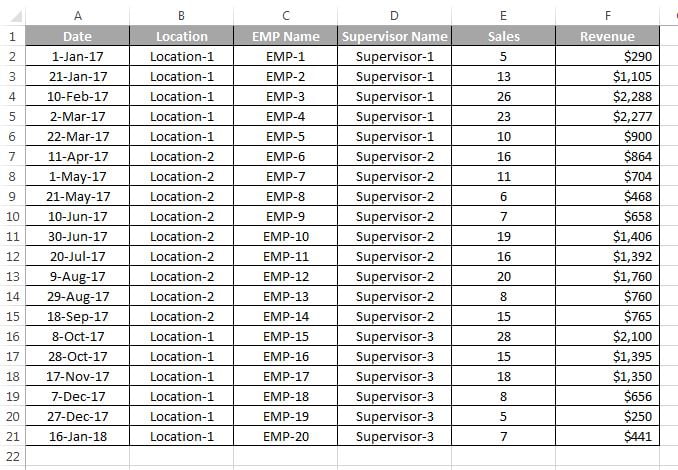 Sort by using Filter option:
We can the sort the data by using filter option.
Let's say we have to sort our data by Sales in accessing order.
Select the entire data
Press Alt+D+F+F or Shit+Ctrl+L to enable the filter command.
Open the filter drop down in Sales column.
Click on Sort Smallest to Largest.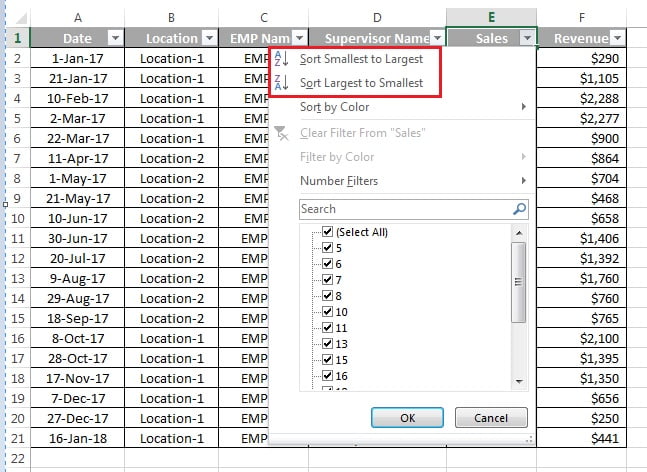 Data will be sorted by Sales in ascending order.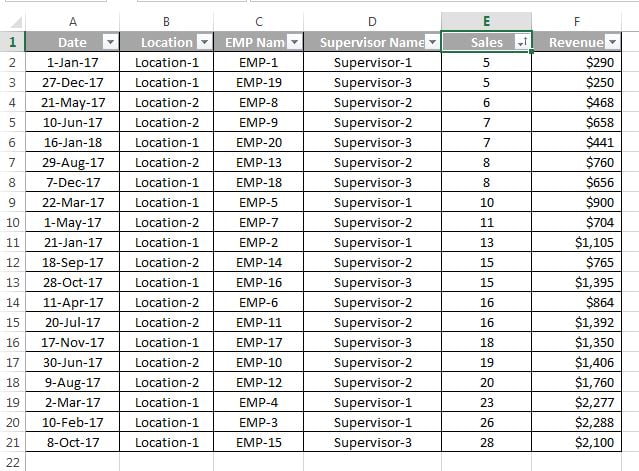 Sort by using Sort option
By using the Sort option we can sort the data by single or multiple columns.
Let's say we have to sort our data by Sales then by Location then by date.
Select the entire data
Go to Data tab>>click on Sort button.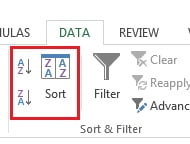 Below given window will be opened.
Put the Sales in first option choose order smallest to largest.
Put Location in second option and choose order A to Z.
Put Date in third option and choose order oldest to newest (for ascending).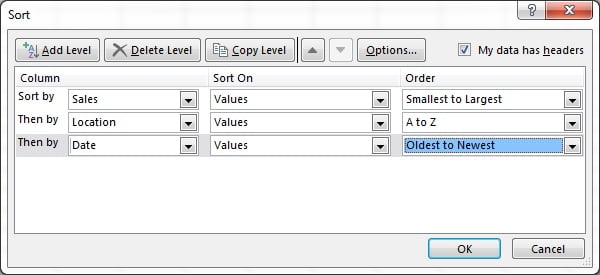 Note: To add level click on Add level button. One more option will be added. If you want to sort by one column only, you need to take one option only.If your data does not have headers then untick the "My data has headers" check box.
After sorting the data will look like below image.