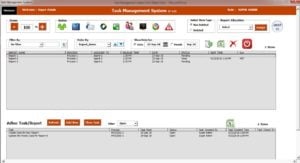 What you will get?
You will get a zipped folder. Just unzip it and keep unzipped folder on your shared drive or local drive  from where user can access the Tool. Inside this folder you will get-
A User Manual (A PDF file): In this file you can check how to use this tool
Default Ids (A Notepad file) : In this default Id and password is available.
Task Management System V1.0 (Excel File): This is the Tool which has to opened read only by the user.
Database Folder: In this folder an MS Access file is available. In this file all the data will be stored.
Note: Please take a back-up of the database file regularly. To take the back-up of database simply copy the database file and paste it on another location.
Need customization in Task Management System V1.0, write us on [email protected]