In this chapter you will learn how the manage and clear the conditional formatting rules in a excel worksheet.
Manage Rules:
We can have the multiple rules in an excel range. Rule which is above applied first. we can change the rule position by using the Up and Down button. Just select a rule and click on up or down button.
To open manage rule window go to Home tab>>Conditional Formatting>>Manage Rules
Or you can use Alt+O+D keyboard shortcut key.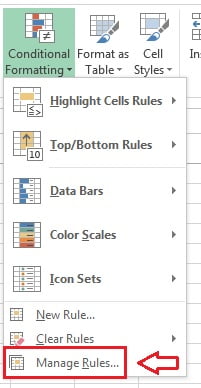 Conditional formatting Rules Manager window will be opened
To delete the rule, select it and click on Delete Rule button.
To edit the rule, select it and click on Edit Rule button.
Top Move the rule, select the rule and click on Move up or Move down button.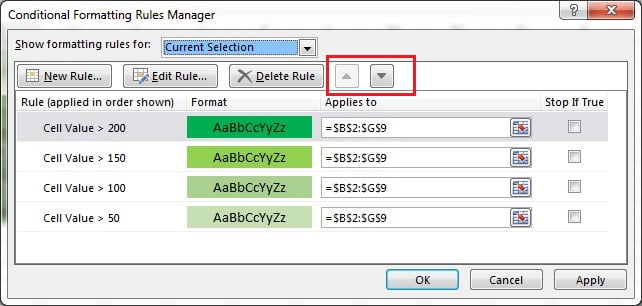 You can see the rules for entire worksheet.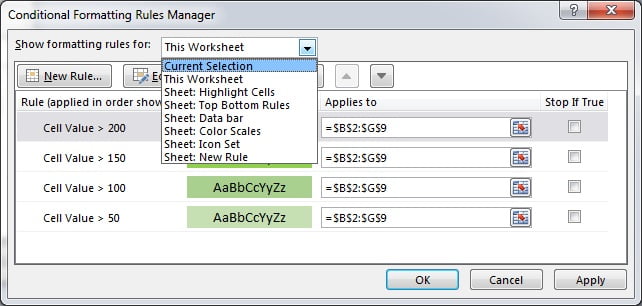 You can change the range of any rule from Rule Manager window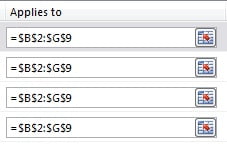 Clear Rules:
To clear the all rule go to Home tab>>Conditional formatting>>Clear Rules>>Clear Rules From Selected Cells or Clear Rules From Entire Sheet.