By default pivot table takes Sum for Number field, and Count for Text filed. To change the type of calculation we need to use Value Field Settings in pivot table. For example in place of "Sum of Revenue", we need "Average of Revenue" then we will follow below steps.
Right click on "Sum of Revenue" column and click on "Value Field Settings…"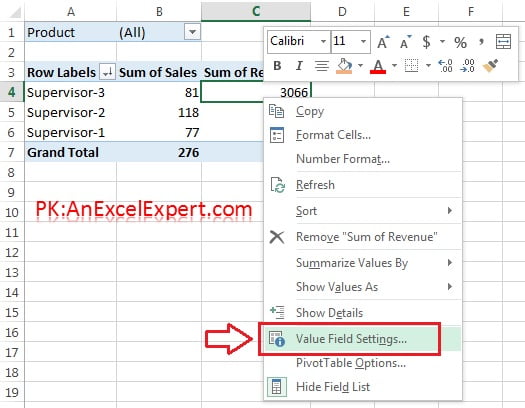 Value Field Settings window will be opened.
Select the "Average" in place of "Sum".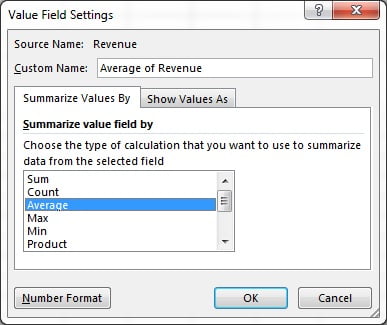 After applying the Average, pivot table will look like below image-