Report layout option is available in the PIVOTTABLE TOOLS>>DESIGN tab>>Layout Group>>Report Layout. Below given options are available in Report Layout.
Show in Compact Form
Show in Outline Form
Show in Tabular Form
Repeat All Item Labels
Do Not Repeat Item Labels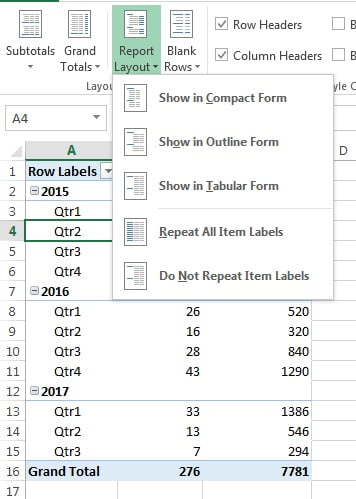 Show in Compact Form
Compact Form layout is the default layout in the pivot table.Row labels take up less space in compact form, which leaves more room for numeric data. Compact form is saves space and makes the Pivot Table more readable.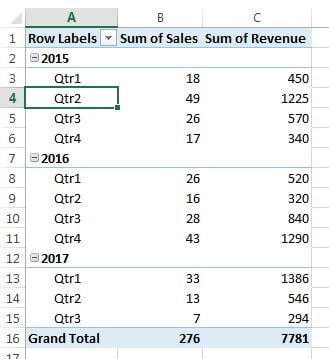 Outline Form layout:
In Outline Form layout displays one column per field and provides space for field headers. Subtotals shows on the top.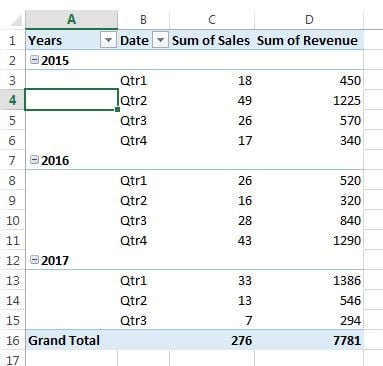 Show in Tabular Form
Tabular form is like Outline Form. Subtotals shows in the bottom of the group.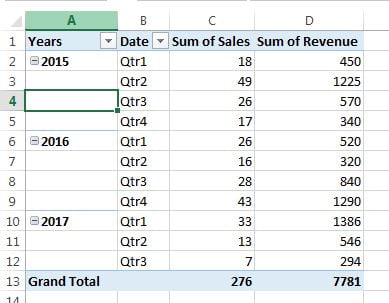 Repeat All Item Labels:
By using this feature all the items labels will be repeated in each row like below image Year is repeating.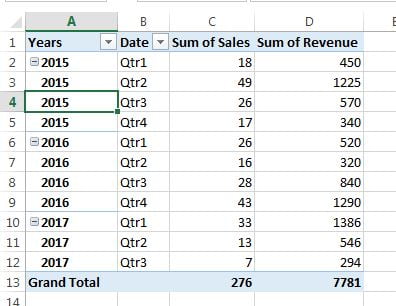 Do Not Repeat Item Labels:
It will remove the repeated Item labels an bring back in default position.