In this article, we have explained how to use Fill Series in Microsoft Excel. Fill Series is used to fill the series of numbers or dates quickly.
You can fill the series in Rows or Columns. Shortcut Key to open the Series window is Alt+EIS or Alt+HFIS
Using the Series feature you can fill a continuous date series, weekday date series, Month Series or Year Series.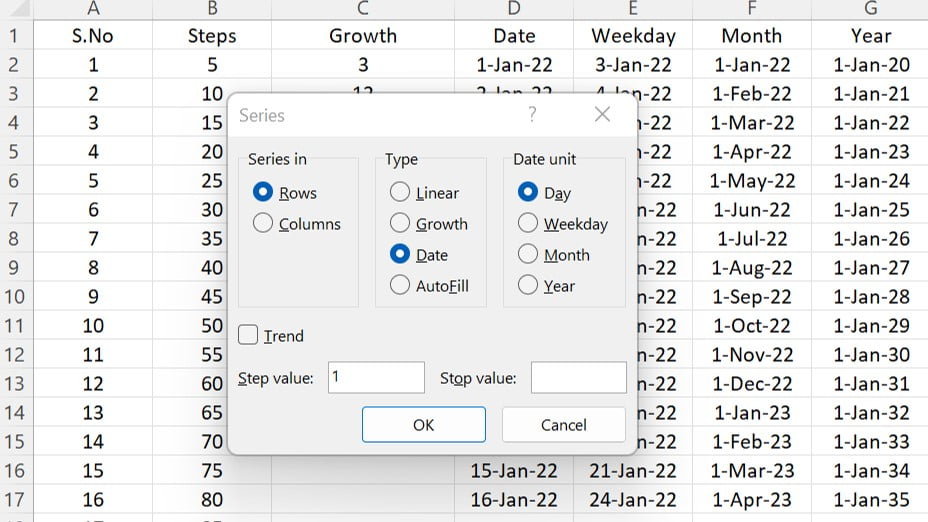 Watch the step-by-step video tutorial:
Click here

to download the practice file.