This calendar template is fully dynamic. If you will change the month or year in the drop down calendar will be change automatically.
To creating the month and year drop down Form Control combo box has been used.
It has been created purely in Excel with the help of formulas and conditional formatting. No VBA has been used.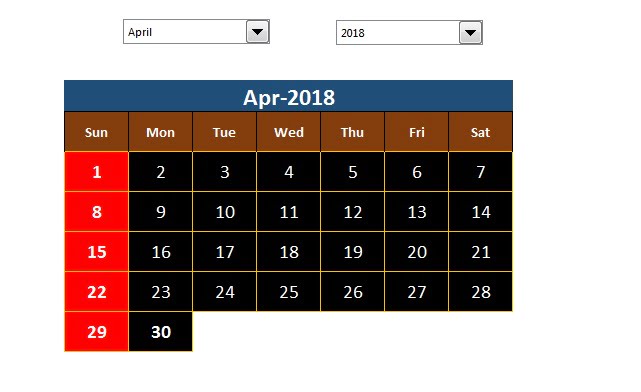 Watch the video tutorial to learn how to crate dynamic calendar in Excel