Exam Application form useful for Training test or other knowledge test in an organization. We have given User ID and Password option to login the form.
Watch the step by step video tutorial:
User can login using User Id and Password in Login form.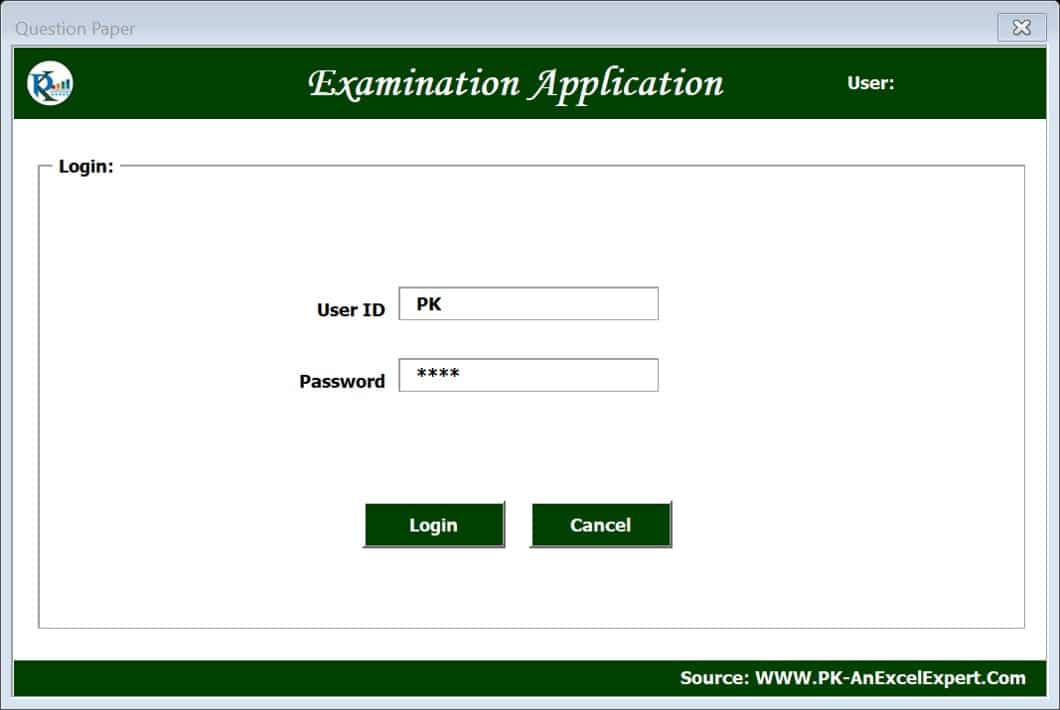 After logged in, Start the Exam-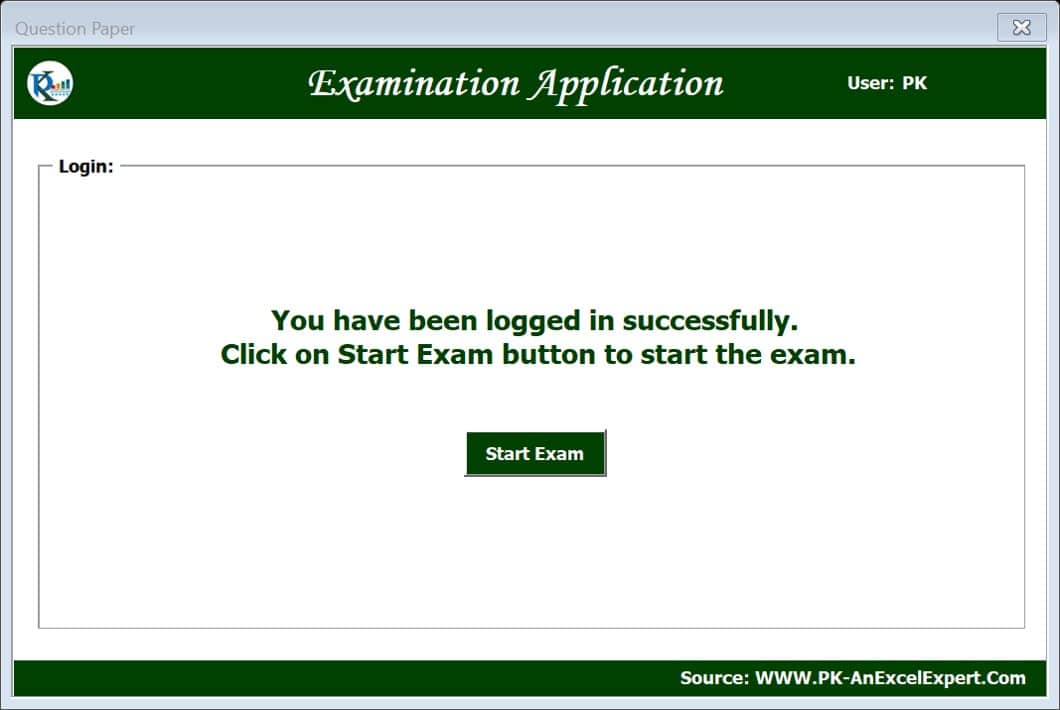 Select an answer form 4 different options. There will be a running timer. Answer has to be submitted in given time.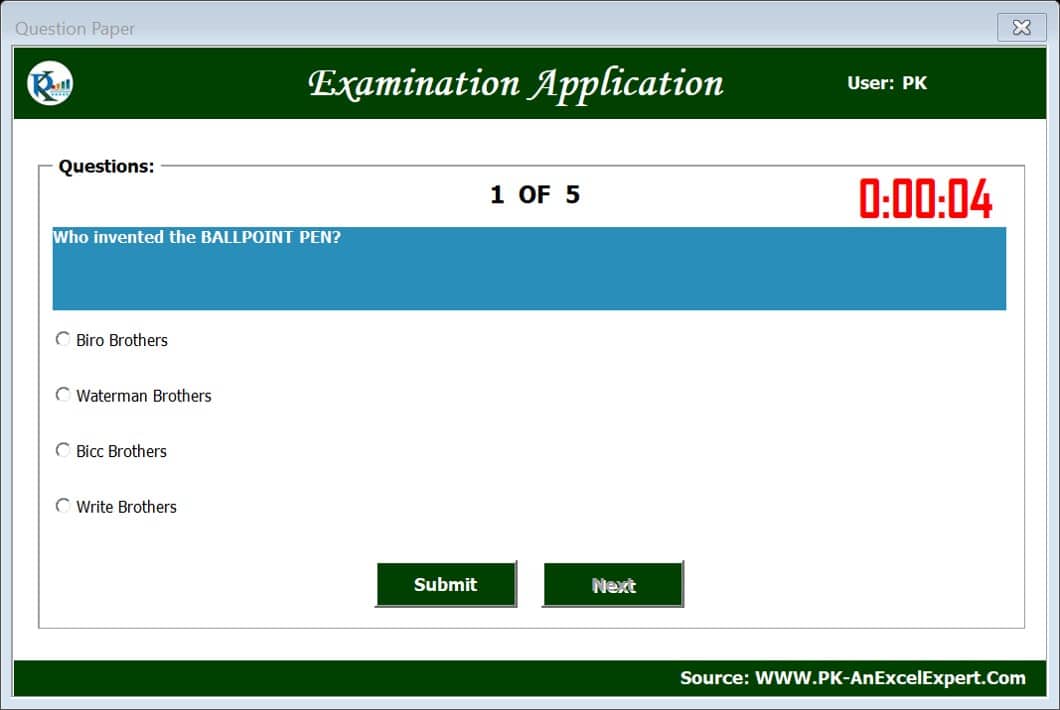 In this template file there are 4 hidden worksheets. Admin can use these worksheet as given below.
1.Setting:
In the Setting worksheet admin can select the setting for
Password Required

: Password is required or not to logged in this application, select Yes or No.

Question to be asked

: How many questions to be asked. Put the number here.
Show Timer: Timer is required or not, select Yes or No.
Random Shuffle: If you want to shuffle the questions sequence randomly then select Yes otherwise No.

Questions:
In this worksheet, Admin can enter the Questions, Options, Correct Answer, Score and Allowed Time (In Sec).

Answer Sheet:
This worksheet will be filled automatically. Admin must be make sure, this should be blank before sending to the employees. Keep only headers.

User List:
In the User list worksheet, Admin can manage the list of User Id and Password of the employees.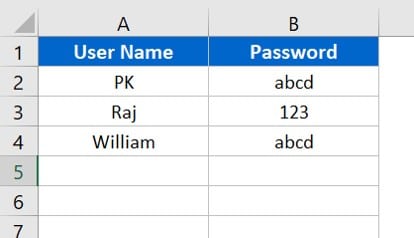 You can consolidate the data from multiple files of Answer Sheets form different employees using PK's Utility Tool V2.0
Click here

to download PK's Utility Tool 2.0
Click on the File Manager button.

Select the folder wherein you have kept all the files.
Select all the excel file
In Data Consolidation frame, select Sheet Name option and put "Answer Sheet" in text box.
Click on OK
Data will be consolidated into in Excel file.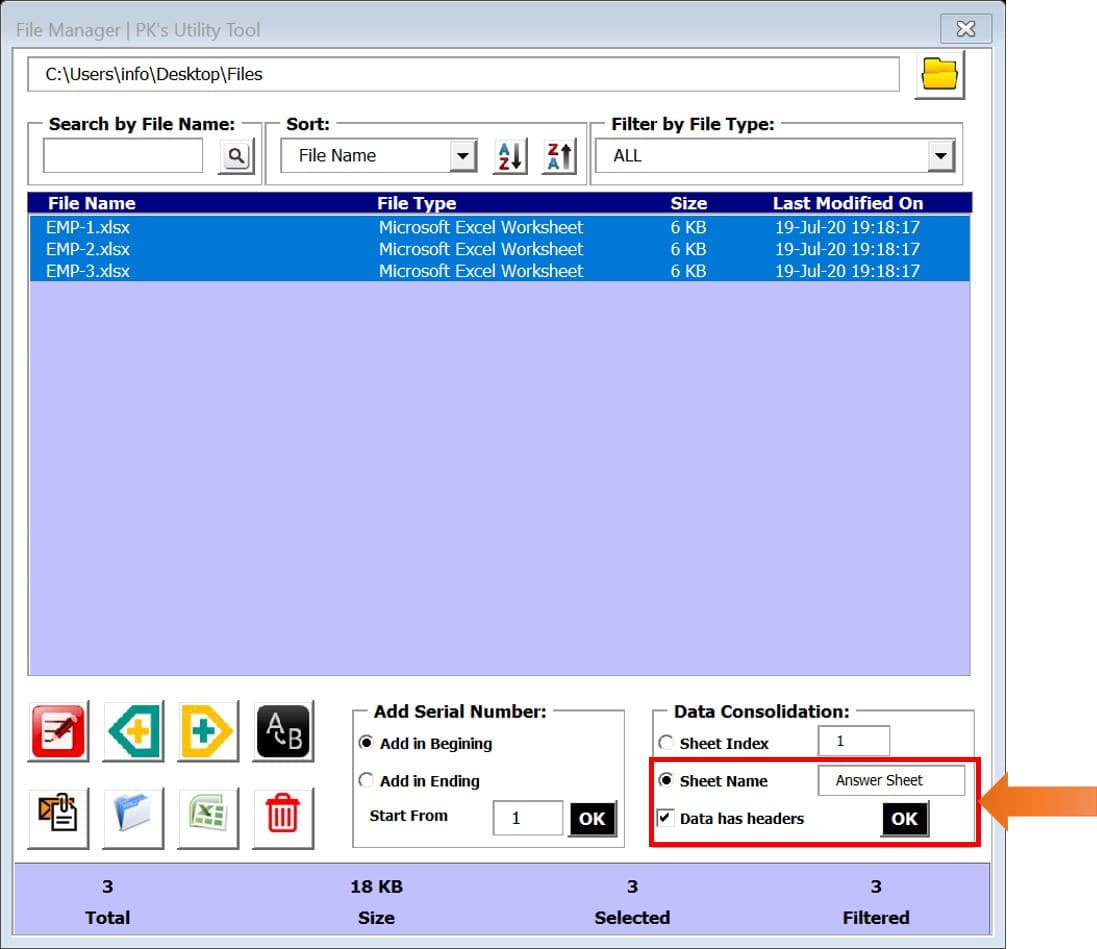 Click here

to download the Exam Application Form.