We have created an attractive visualization to display multiple KPI performance in Excel. We have used Excel auto shapes to create this visualization. RAG (Red, Amber, and Green) color changes dynamically to display the KPI performance. This visualization can be used for any type of KPI data type like – Numbers, percentages or decimals etc.
We have displayed below given sample KPIs on the visualization –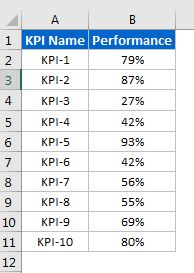 We have used color code as per below given conditions.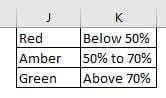 Below is the snapshot of below given visualization –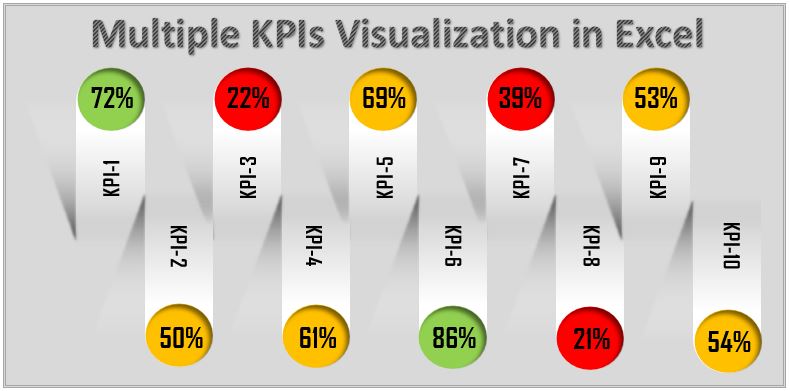 Click here

to download the Practice file-
Watch the step by step video tutorial: