This is version 2.0 of the Inventory Management System. We have enhanced our existing Inventory Management System. In this version, we have added a Print button on the main form to take the printout of the report. We have added a Delete button in Product Master to delete the selected Product in the Product Master Sheet.
See our Inventory Management System V1.0
See Our Inventory Management Template for Stores
See our Sale/Purchase Software in Excel
Print Button in the Inventory Management System form: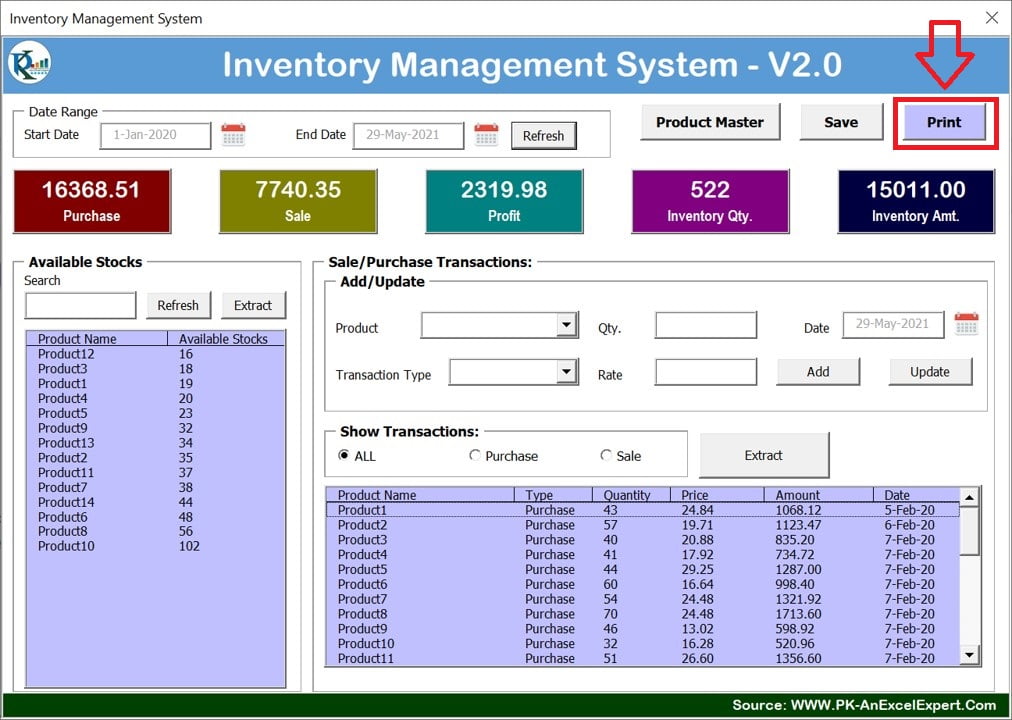 After clicking on this button, it will show the Print Preview of the report. You can take the printout after clicking on the print button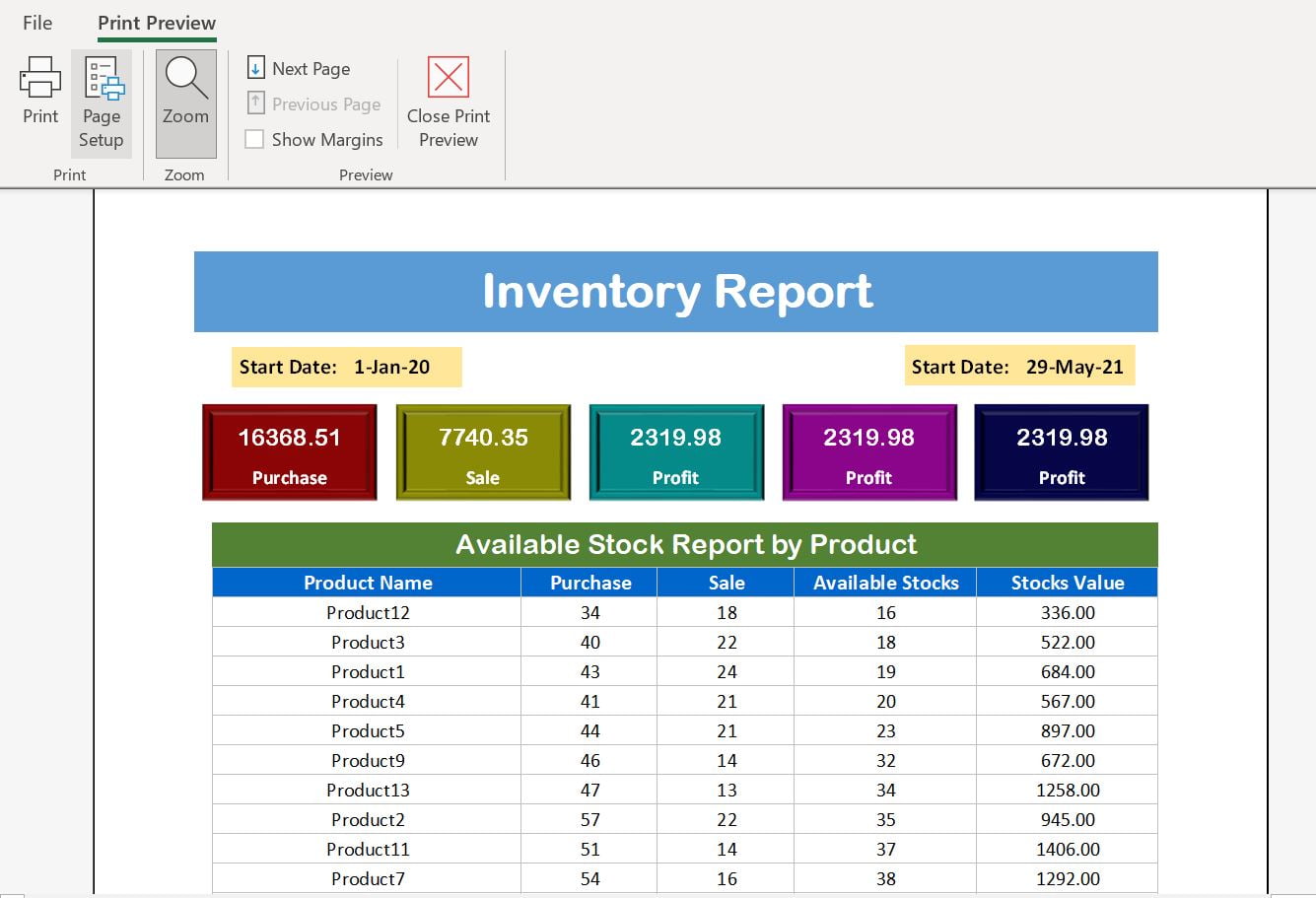 Delete Button in the Product Master form:
Just select a record in the list box and click on the Delete button to delete a Product from the Product Master.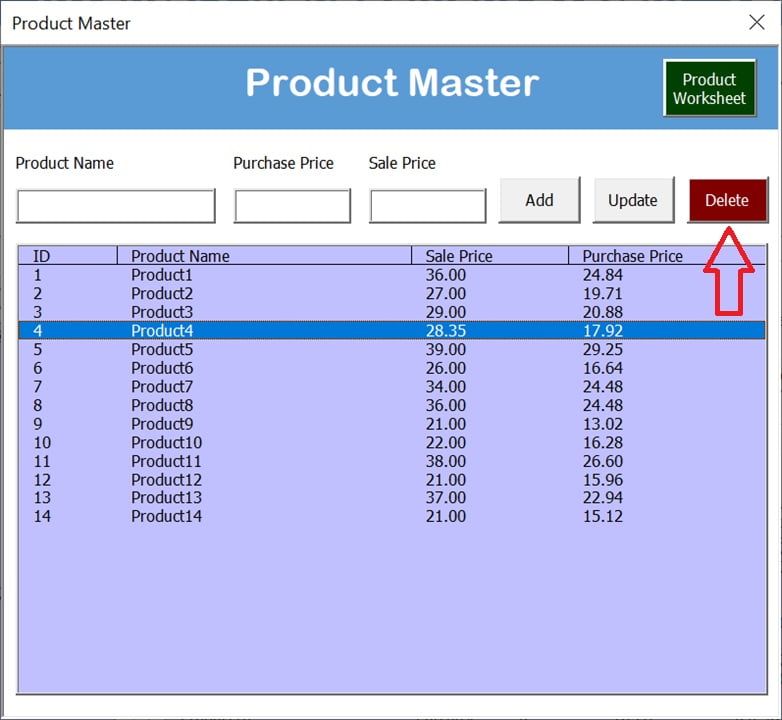 Watch the step by step video tutorial:
Click here

to download the practice file.