In this article, we have created Excel and VBA based Inventory Management Template. This Template is useful to manage the Store Inventory and to search the Product Drawer. This can be used wherein hundreds or thousands of small products are kept in the drawers. It can easily tell which product is available in which drawer and how many units are in stock.
Search form:
You can search for the product by typing the name in the search box. After selecting the product you will the product report in the Report Frame.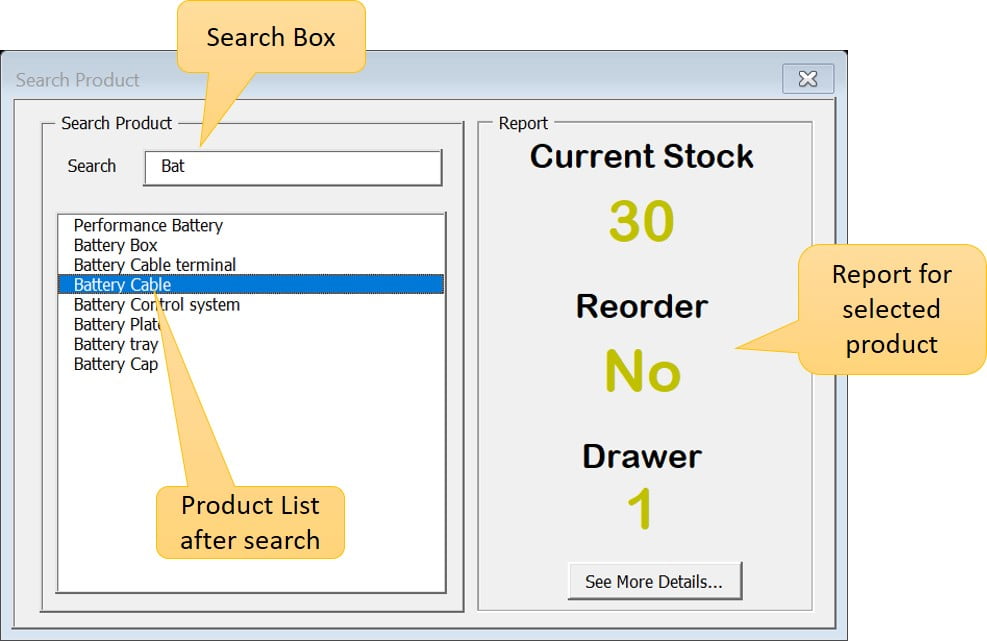 Search Form
Update Inventory form:
You can IN or OUT your stock using this form. We have given a product search box on the left-hand side.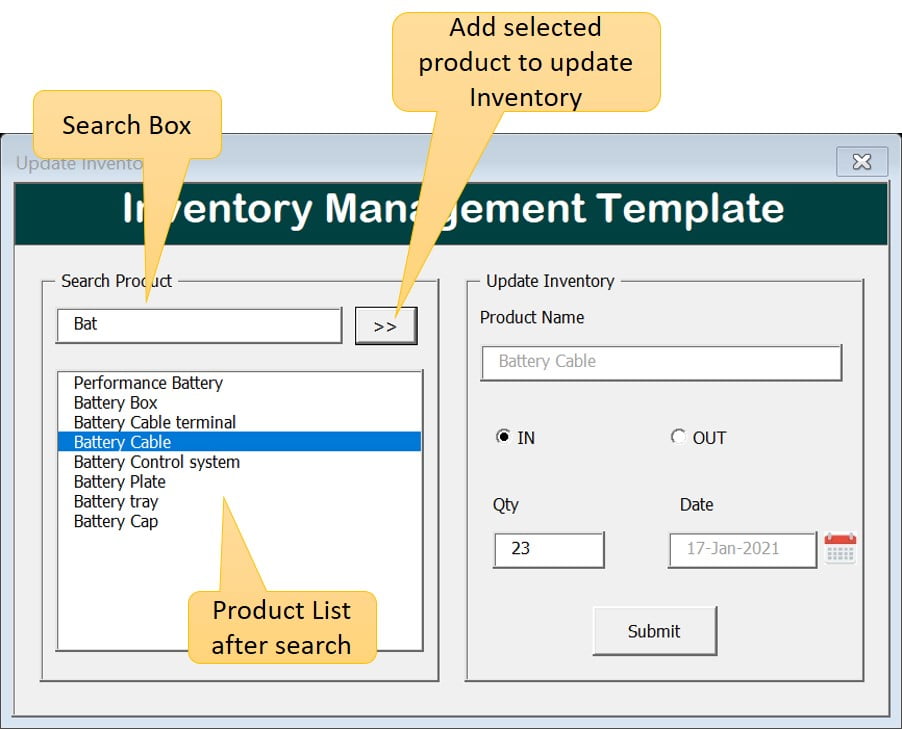 Reports:
In the Report Sheet, you can see all product inventory, Re-order product report, or Out of Stock Product Report.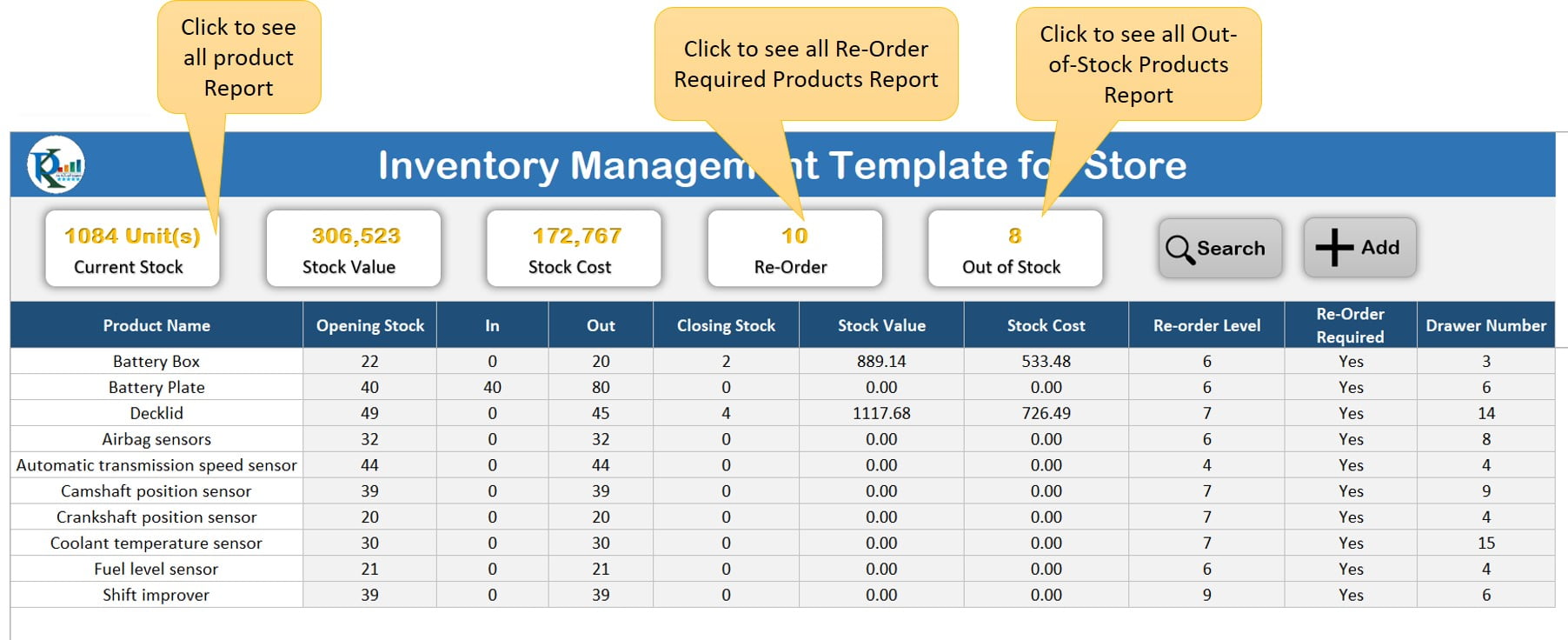 Watch the step by step video tutorial:
Click here

to download the practice files.