In this article you will learn how to save a chart as template in MS Excel. You can save our favorite chart as a template reuse it or make company's standard chart template. So whenever you have new data and want to create a chart with your (company´s) standard formatting, all you need is a couple of clicks and you will have it seconds.
How to save a chart as template?
Create your chart and give the formatting as per your requirements.
Right click on the chart and click on Save as Template.

Save it with a proper name.

Now this chart will available in your Templates folder.

This will be available in Recommended Charts>>All Charts Tab>>Templates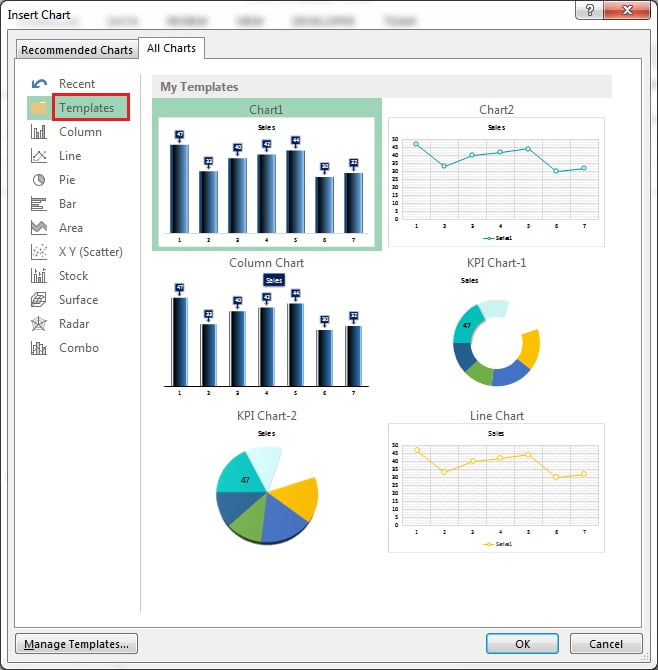 Click here

to download this excel file
Watch the step by step video tutorial how to create beautiful chart and save as template-