In this article, we have used a slicer trick to use the cross filter functionality of Excel Charts. We have created 2 Pivot Charts – one is Supervisor Wise Sales another is Employee Wise Sales.
We have used Slicer with Custom Style in place of the horizontal axis of the Supervisor-wise Sales chart.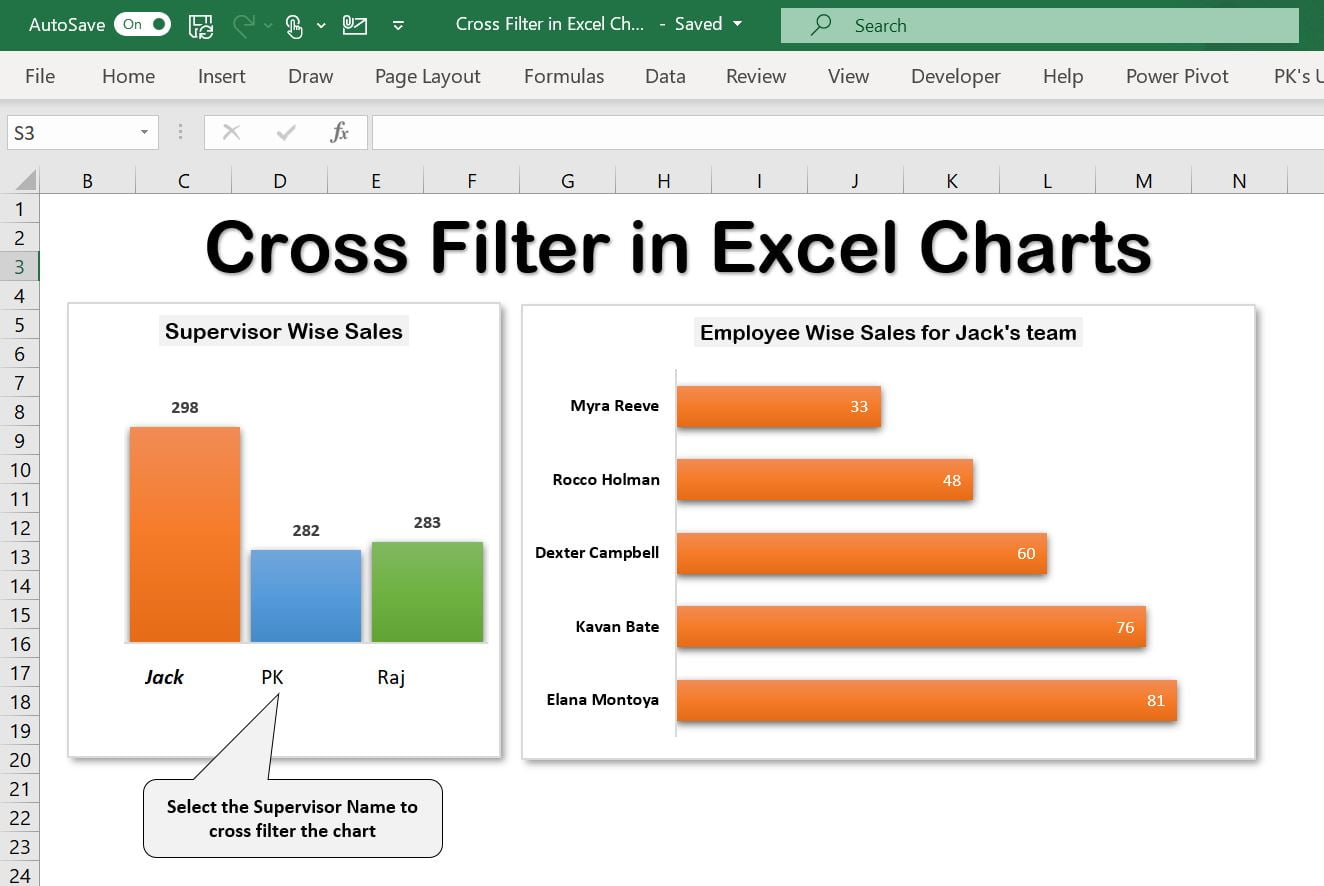 Below is the data which we have used to create this chart-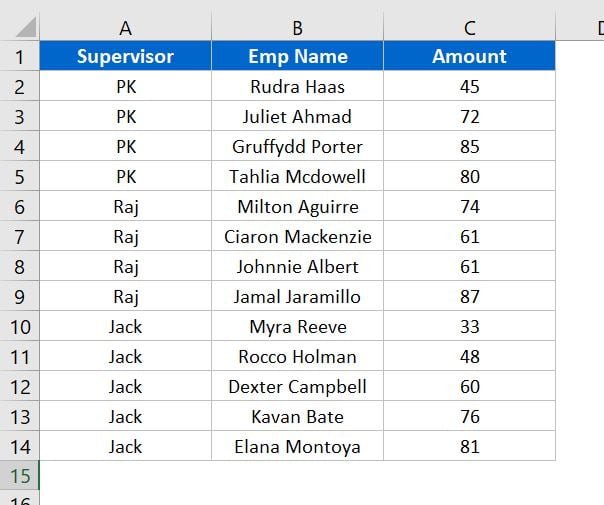 Below is the Support sheet wherein we have created Pivot Tables and Dynamic Chart Title.

Watch the step by step video tutorial:
Click here

to download the practice file.