Dynamic Comparison in Butterfly Chart is useful when you want to compare the Sales or any other parameter for two employees or two Teams for multiple dates. We have used Form Control Combo boxes to select the Employee name to compare the Sales. To make the dynamic and rolling dates, we have used Form Control Scroll Bar.
Learn Comparative Analysis Dashboard in Excel
Learn Sales Dashboard in Excel
Below is the beautiful Dynamic Comparison in Butterfly Chart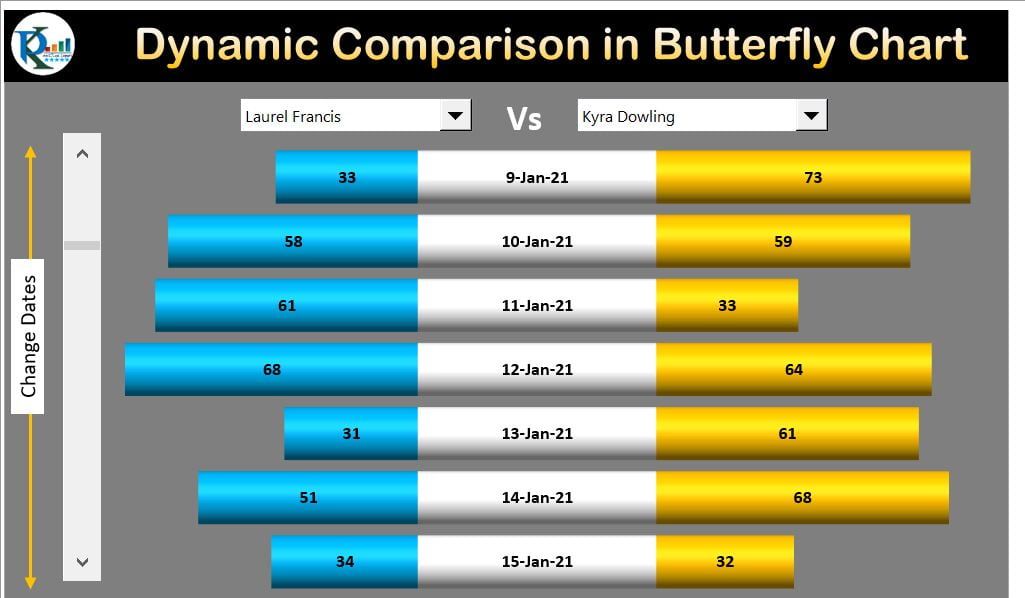 Below is the Sales data by employee and by dates which we have used to create this chart-
Watch the step by step video tutorial:
Click here

to download the practice file.