In the article,  we have created a stylish and dynamic comparison chart in Microsoft Excel. This chart can be used to compare the metric like –Sales, Revenue, profit, etc. between two years, months or quarters.
Watch the step by step video tutorial:
In this example, we have taken Product and Year wise sales data.

You can change the year using the drop-down. You can change the data labels values also using the form control option buttons.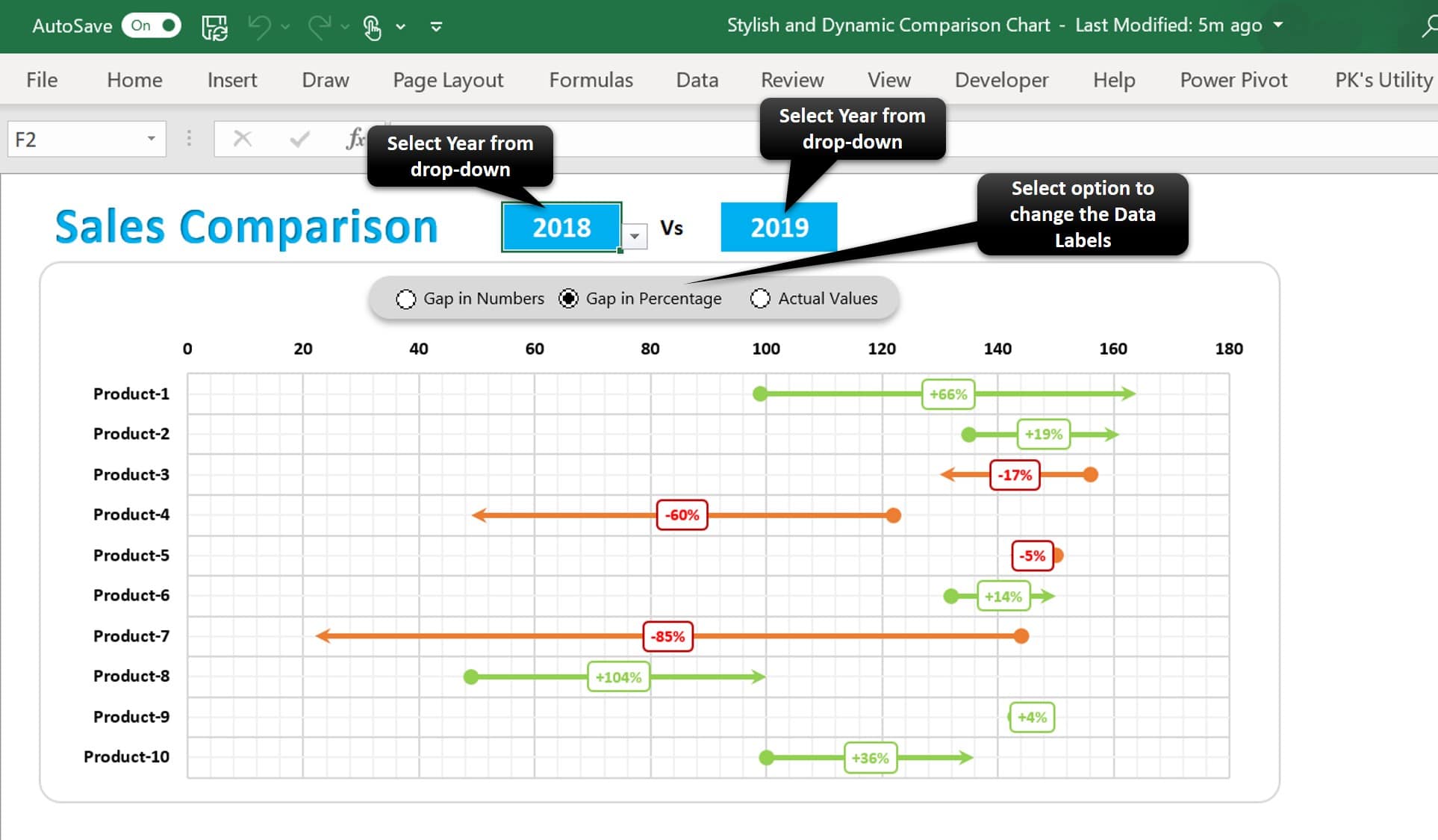 Click here

to download the practice file.