I am back with one more stunning and Informative KPI Indicator Chart. In this chart I have used a RAG color pallet in 10 slices (10% each). Here I have taken Service Level metrics, you can take your own metrics. As soon as you will change the Service Level%, Indicator will be moved accordingly.
This chart is very useful to use in business dashboard or business presentations.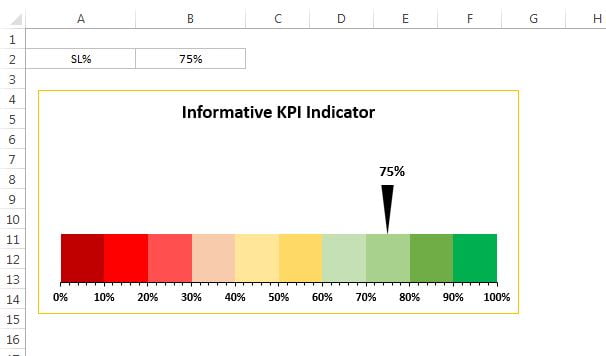 Click here

to download this Excel workbook.
Watch the step by step tutorial: