Focus chart has been created by my team to highlight the top performer on chart in Excel in very innovative way. Top performer will be focused with a hanging light. It is a dynamic chart as soon as the number will be changed in the table hanging light will be moved accordingly.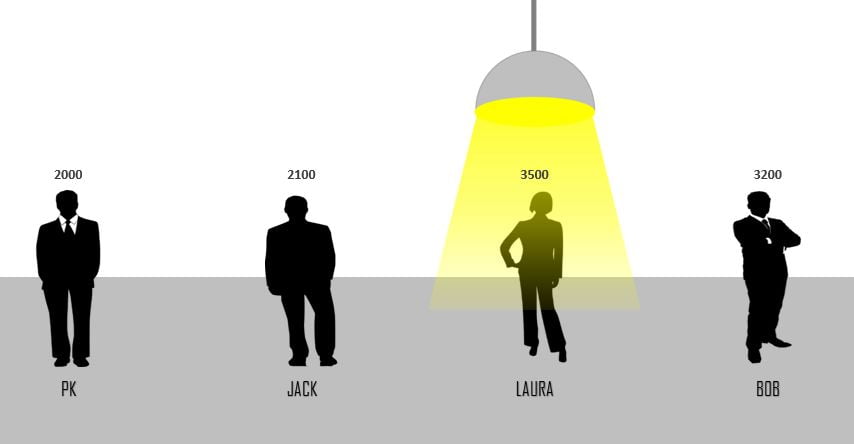 Below are data points of above given chart-

Click here

to download this Excel workbook.
Watch the step by step video tutorial: