In this article, we have developed a Smart Attendance Manager form in Excel VBA. You can use this form to manage the attendance of your team or process.
In this form we have given three different pages-
Mark Attendance Page:
In this page, we have multiple feature to mark the attendance
Add button:
Change the date using calendar button.
Select the Employee id from the drop-down.
Choose the attendance code from the drop-down.
Click on Add button.
Update button:
To change the attendance which you have already marked, just double click on the record.
It will fill the information in the boxes.
Change the attendance and click on Update button.
Filter Feature:
To filter the record, you can use can select the field name from the filter drop.
Put the filter text in the box available in front of filter drop-down and press Enter.
Data will be filtered.
Sort Feature:
You can sort the data by selecting the Field name form Sort drop-down then click on A-Z or Z-A button.
Export to Excel:
If you want to copy the available data in a new workbook, you can click on Export to Excel button.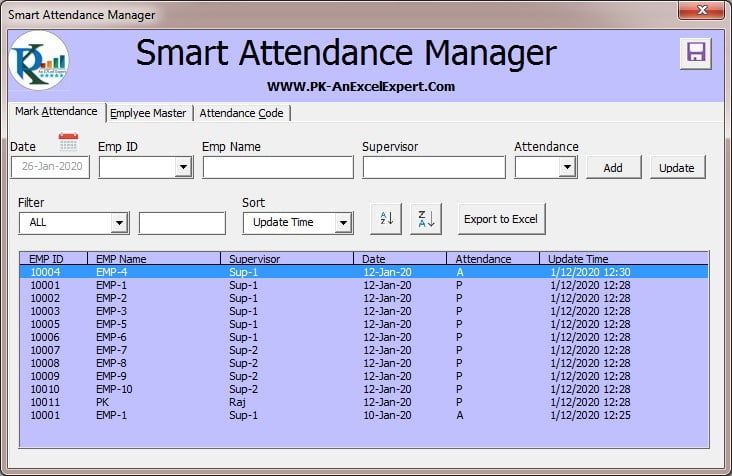 Employee Master Page:
In the employee master page, you can add and update the employee list. You can use this page to mark the bulk attendance also.
Mark Bulk attendance:
Select the employees' record to whom you want to mark the attendance.
Change the date using the calendar button.
Chose the attendance type form drop-down.
Click on Mark button.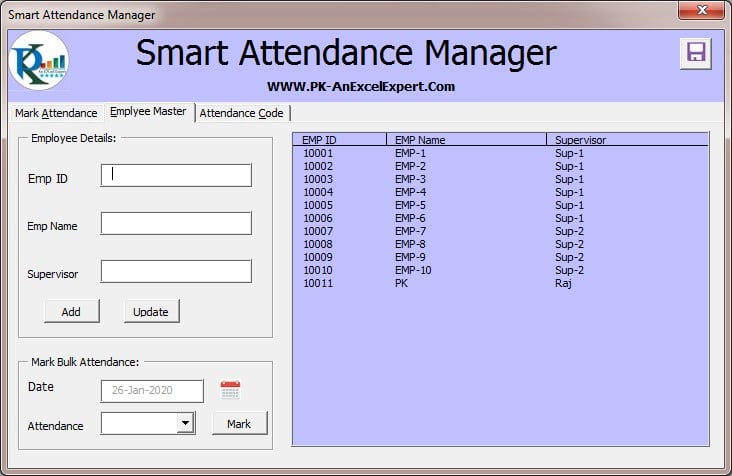 Attendance Code Page:
Using this page, you can add or update your attendance codes.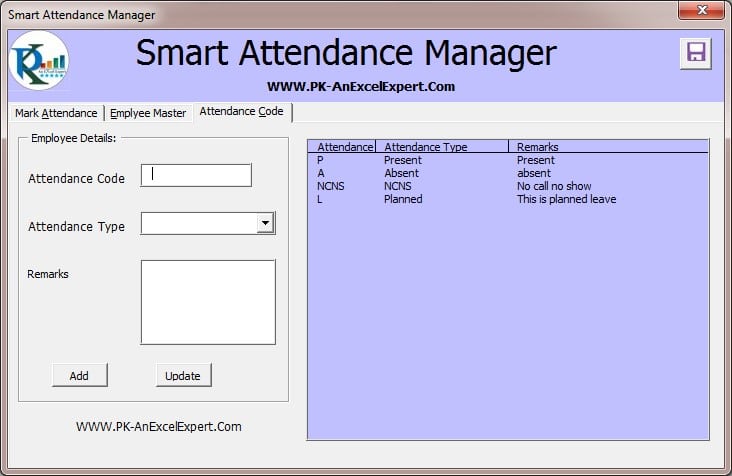 Click here

to download the Smart Attendance Manager.
Watch the step by step video tutorial: