In this article, we have created an Inventory Management Template for multiple locations or warehouses. You can use this template to see the daily inventory for multiple products and warehouses.
See our other Inventory Management free templates:
In this template, we have five worksheets as given below
1- Summary:
In this worksheet, you can see the Inventory status for each warehouse and each product for the selected date. Here you can see, opening stock, Stock IN, Stock OUT, Transfer IN, Transfer OUT, and Closing stock.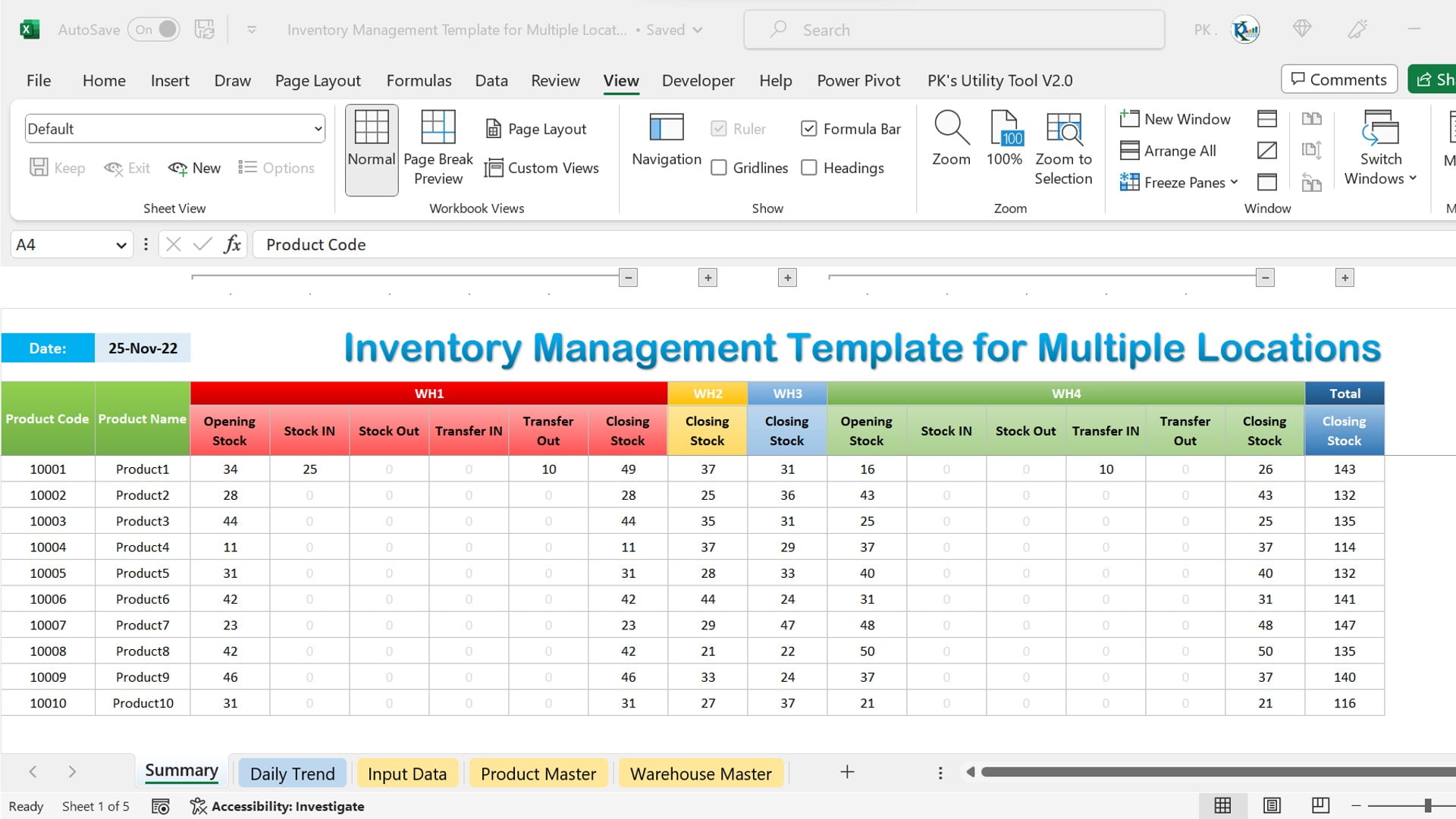 2- Daily Trend:
In this worksheet, date-wise closing stock for all products will be available. You can change the Month and warehouse from the drop-down.

3- Input Data:
In the Input data sheet tab, you need to enter the daily transaction data like- Date, Product Code, Warehouse, Transaction type, qty, etc.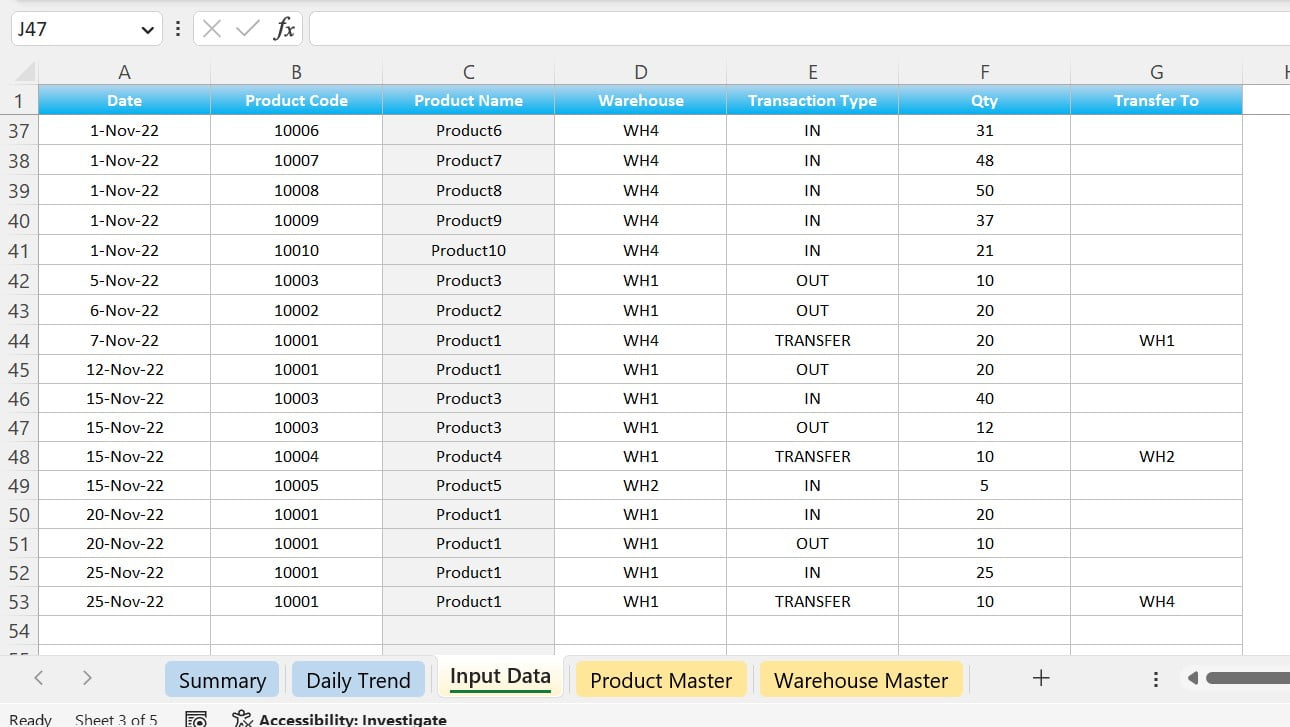 4-Product Master:
Here you can maintain your product master data. You need to provide the Product code, Product Name, and Re-order level for each warehouse.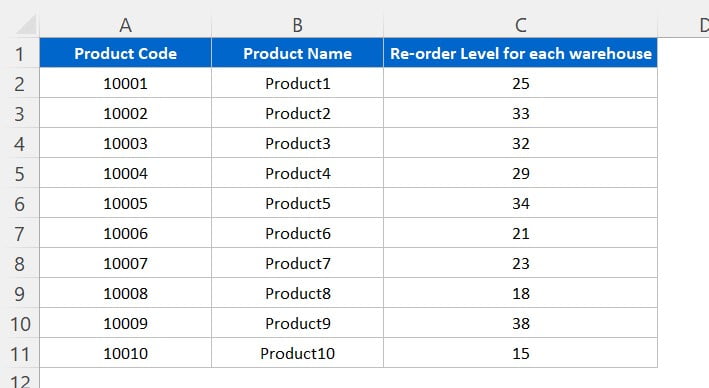 5-Warehouse Master:
Here you can maintain your warehouses or locations list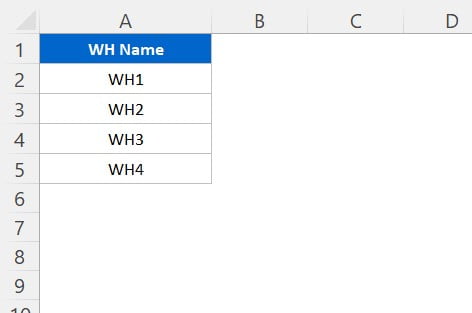 Click here

to download the template file
Watch the step-by-step video tutorial: