Custom formatting is very useful in Excel. You can display some Icon with colors with the numbers. Here we have taken an example wherein we have displayed designer up/down arrow (➷➹) for Variance %.
We have a table for Market wise sales for Current Year and Previous Year. We have displayed Variance % here with designer arrows.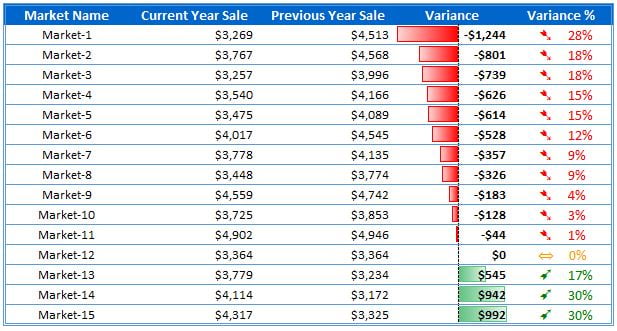 In the Variance % column we have used below given Custom Formatting.
[Color10]"➹     "0%;[Red]"➷     "0%;[Color45]"⇔     "0%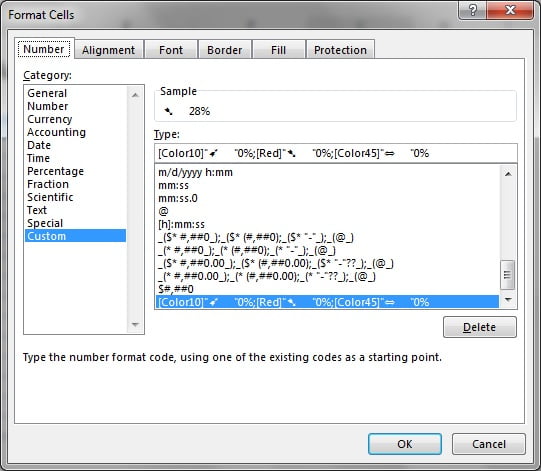 Click here

to download the practice file.
Watch the step by step video tutorial: