In this article you will learn how use Drill through in Power BI. You can create a page in your report that focuses on a specific entity such as Supervisor or Employee. Users can right-click on a data point in other report pages. Then they can drill through to the focused page to get details that are filtered to that context.
We have our main page wherein we have a supervisor wise sales doughnut chart. We have added two new pages as "EMP wise Sales" and "Sales Drill down". On the new pages move the Supervisor Filed in DRILLTHROUGH filter.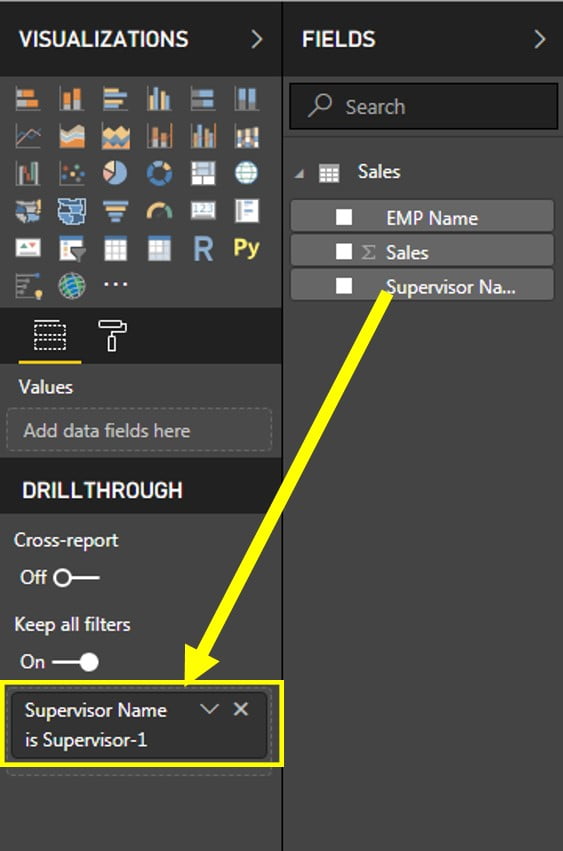 Now if you will right click on supervisor slice and go to drill through then you will see "EMP wise Sales" and "Sales Drill down" in sub menu. Click on any one. It will take you to that page and filtered data for that supervisor will be available there.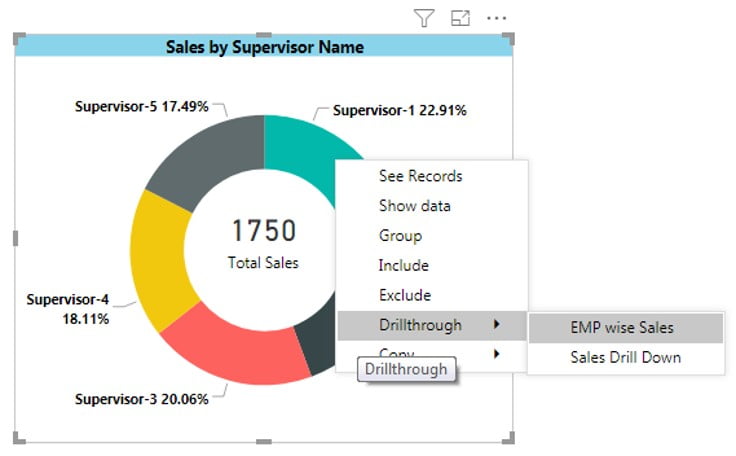 Click here

to download the practice file.
Watch the step by step video tutorial: