Liquid Fill Gauge is very beautiful Custom visual for Power BI. You can use this chart to display metrics like – Service Level, Quality Score, Sales conversion etc.
You can download this custom visual from GitHub. Below is the link:
https://github.com/jongio/PowerBI-visuals-liquidFillGauge
We have created the sample Fill Gauge Chart for dummy data points. Below is the snapshot-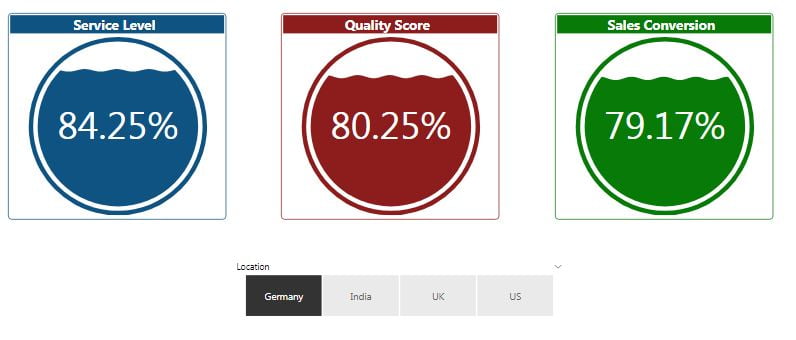 Click here

to download this practice file.
Watch the step by step video tutorial: