In the article, we have created a beautiful Quality Analysis Dashboard in Microsoft Power BI. We have used sample data to create this dashboard. In this dashboard, we have displayed Total Task, Sample, Defect, Fatal Error, and Quality Score.
This dashboard has two pages. The First page is the main dashboard page, wherein we have displayed multiple charts and cards for various metrics.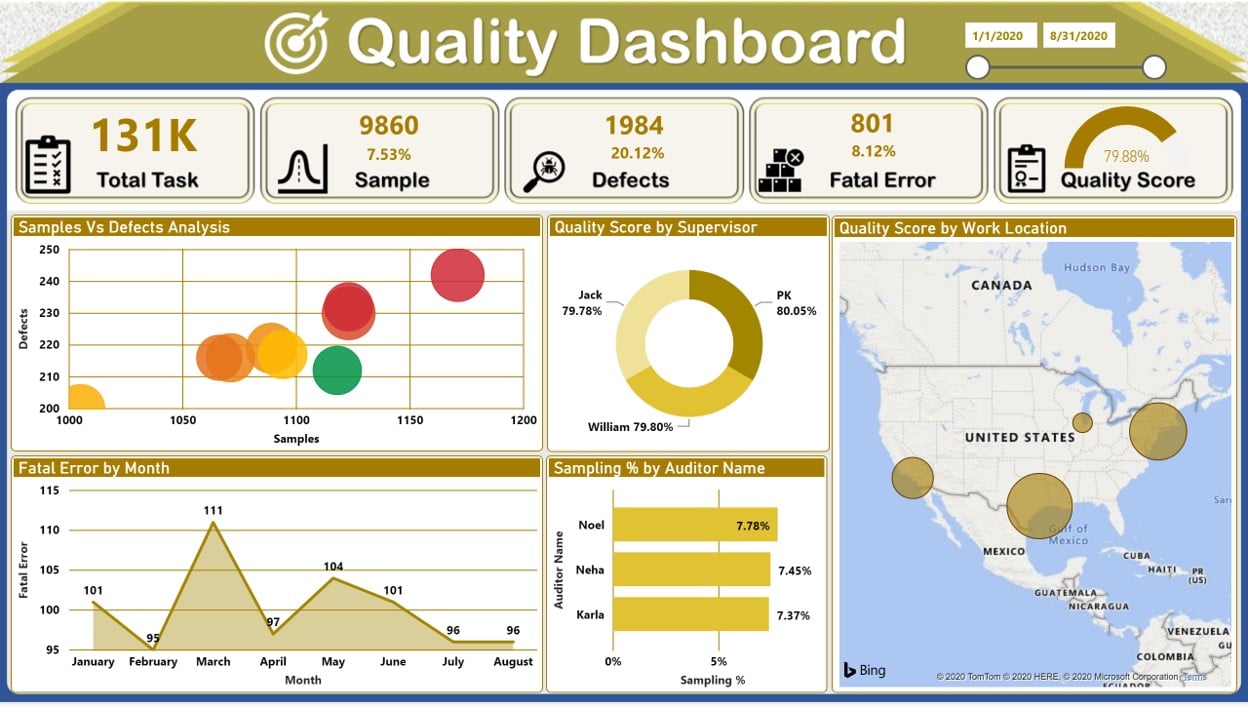 In the 2nd, we have displayed the tabular view by employee and supervisor.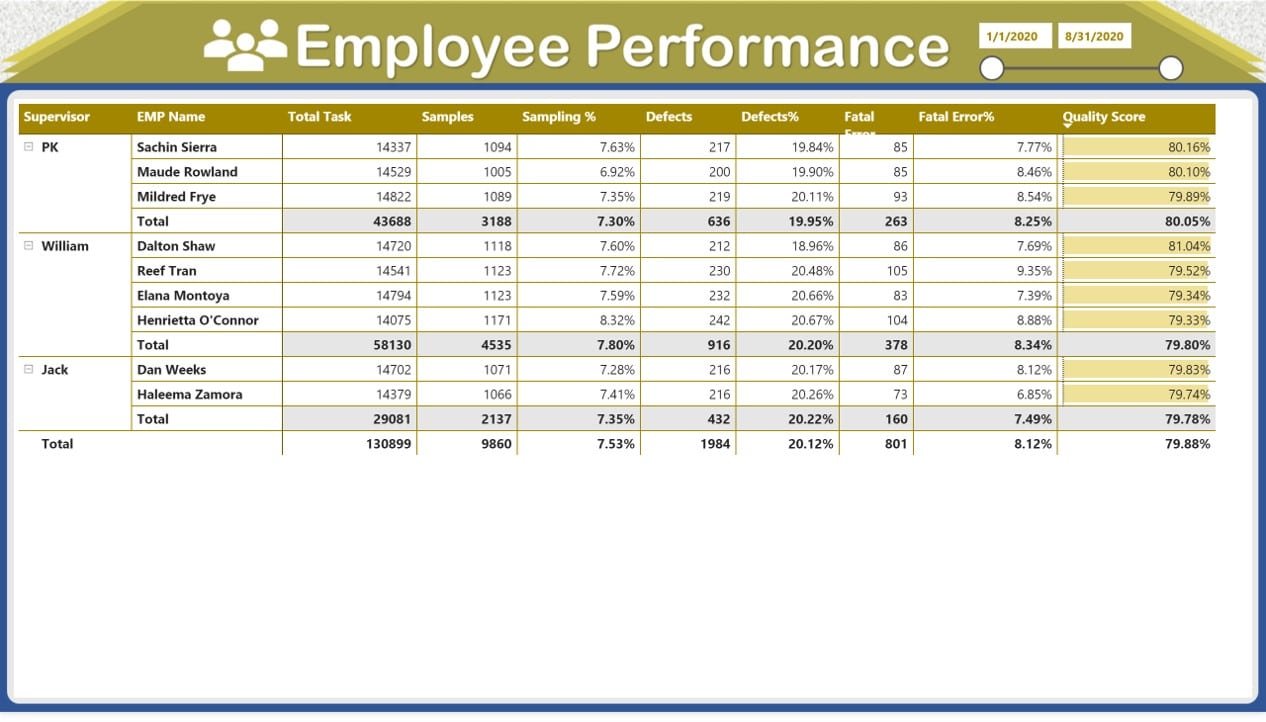 Live dashboard is given below-
Watch the step by step video tutorial:
Click here

to download the practice files.