In this article, we have created a beautiful dashboard with Northwind database using OData feed in Power BI. To create the background images for Power BI dashboard, we have used Microsoft Power Point. We have created page navigation bar in the left side.
Note: This dashboard has been created with March 2020 update of Power BI.
Watch the step by step video tutorial:

In this dashboard we have created 3 difference pages.
See the live Dashboard:
Overview Page:
In the overview page we have displayed Gross Revenue, Discount ($), Net Revenue, Orders, Quantity and Average days to ship.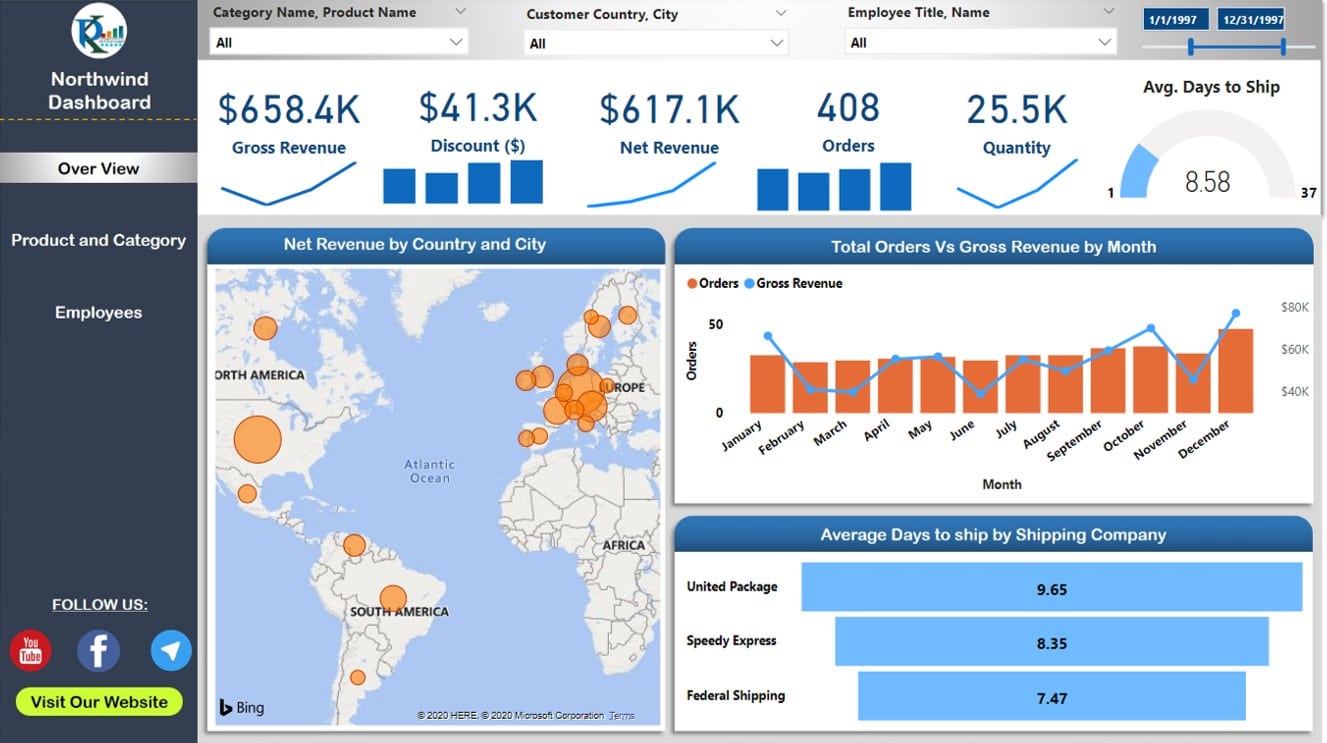 Product and Category Page:
In this page we have displayed, Product and Category level performance and Unit in Stock and Unit on Order by Product and Category.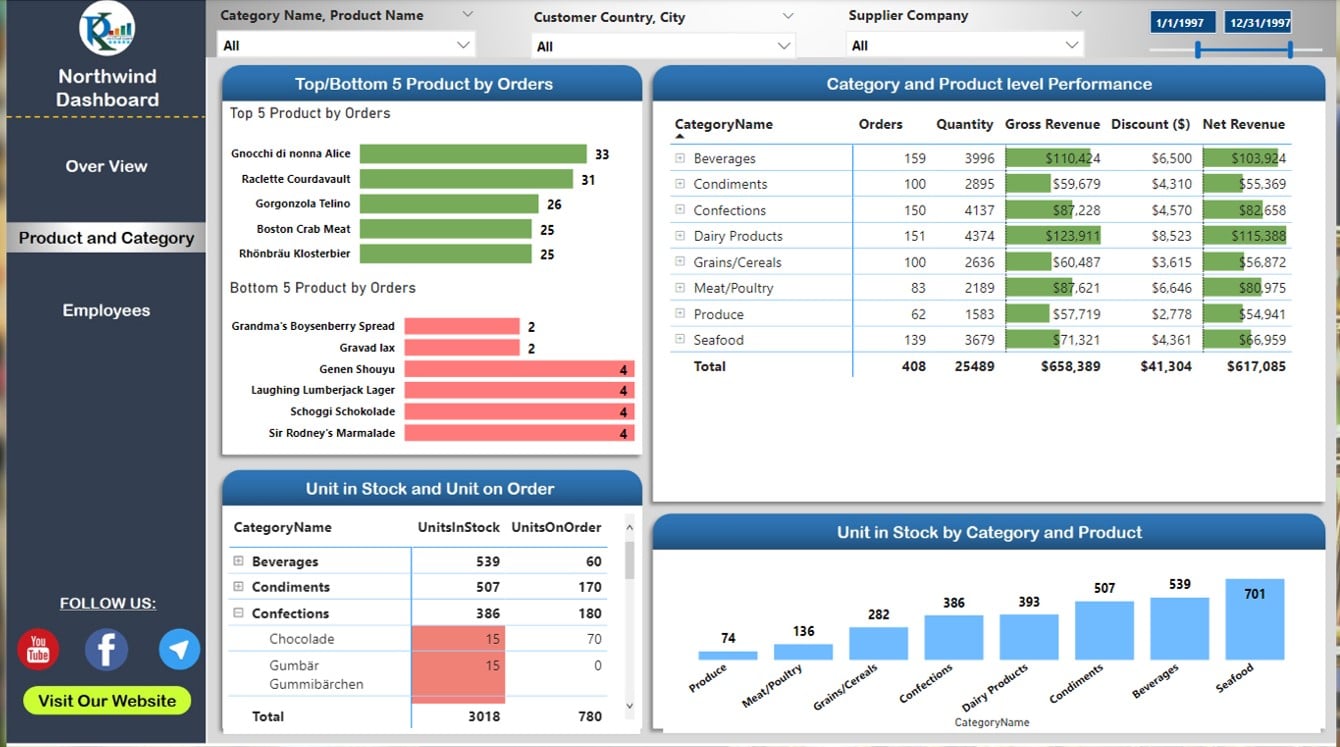 Employees Page:
In the Employees page, we have displayed metrics by Employee title and Employee name.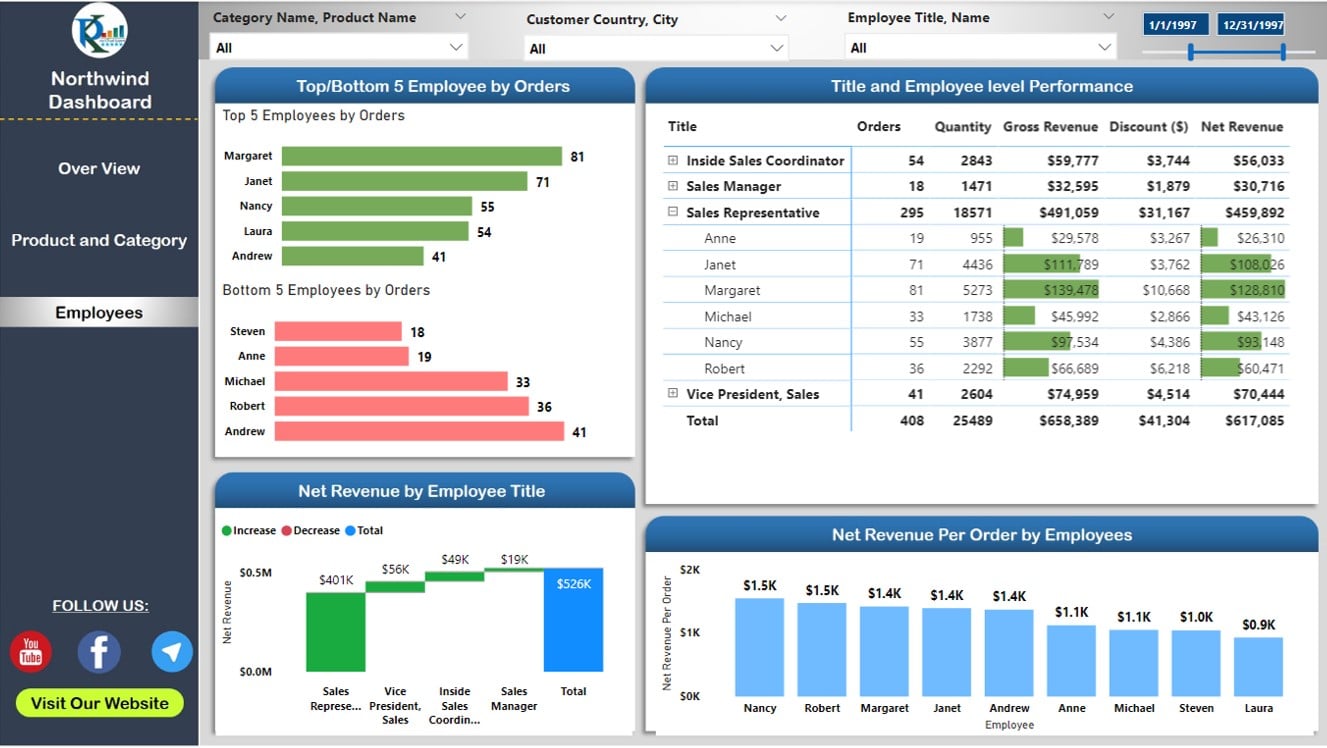 Click here

to download the practice file.