In this article, we have created a fully dynamic chart using Excel Form Controls and Name Manager. We have created dynamic ranges for chart with scrollbar and spin button form control and Indirect formula. Scroll bar we have used the scroll bar to show to rolling employees in sales chart. Spin button is to add the new employee in the chart. You can see max 20 employee in the chart using spin button.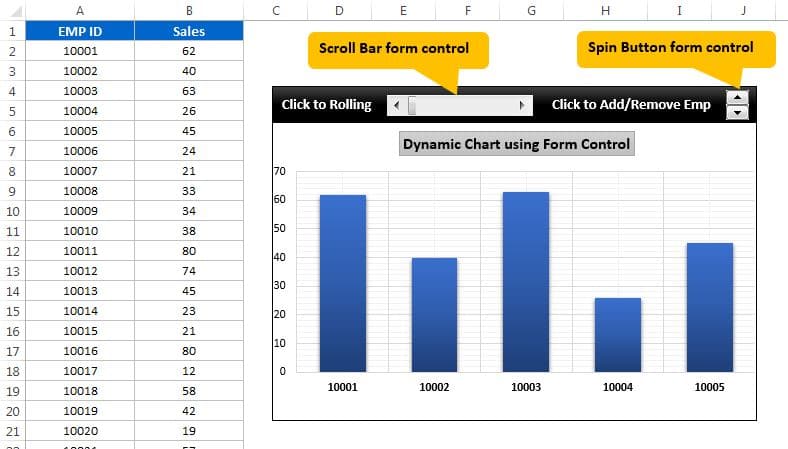 We have used this trick for Bar chart also.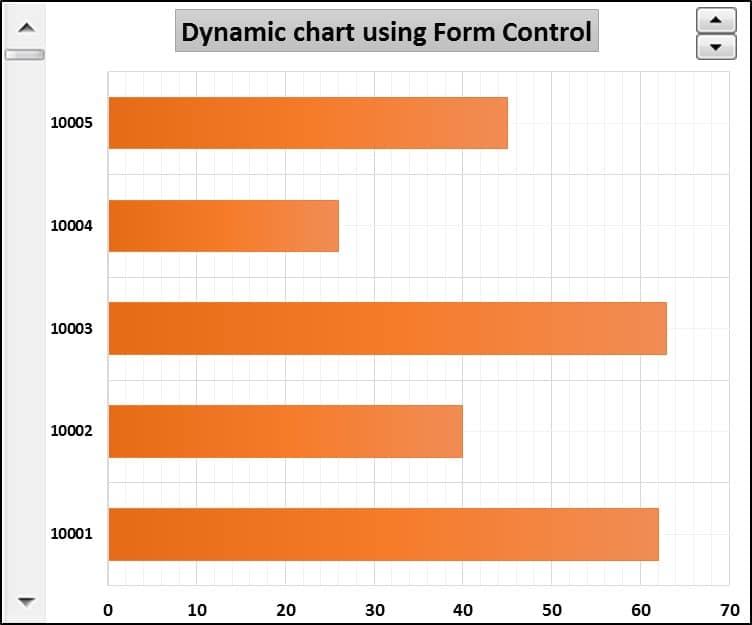 Watch the step by step video tutorial:
Click here

to download this template.