In this article you will learn how to use a web browser in the user form. You can search anything or open a website using the text box.
Below are the steps to create the web browser in the user form-
Go to the Visual basic editor (Press Alt+F11)

Open the Toolbox.

Right Click on the Tool box and click on Additional Controls.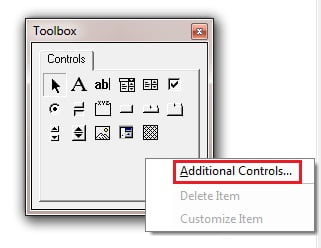 Select the Microsoft Web Browser in Additional Controls window.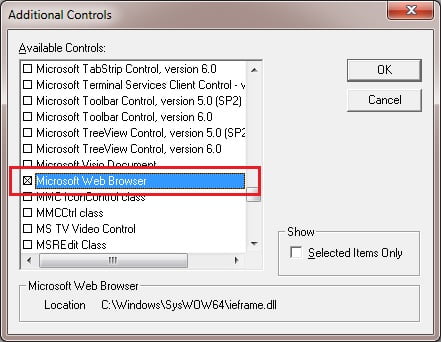 Web Browser control will be added in the Tool box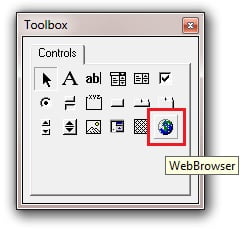 Drag the Web browser on the user form.
Create a Text box to search or typing the URL
Create a Command Button to search.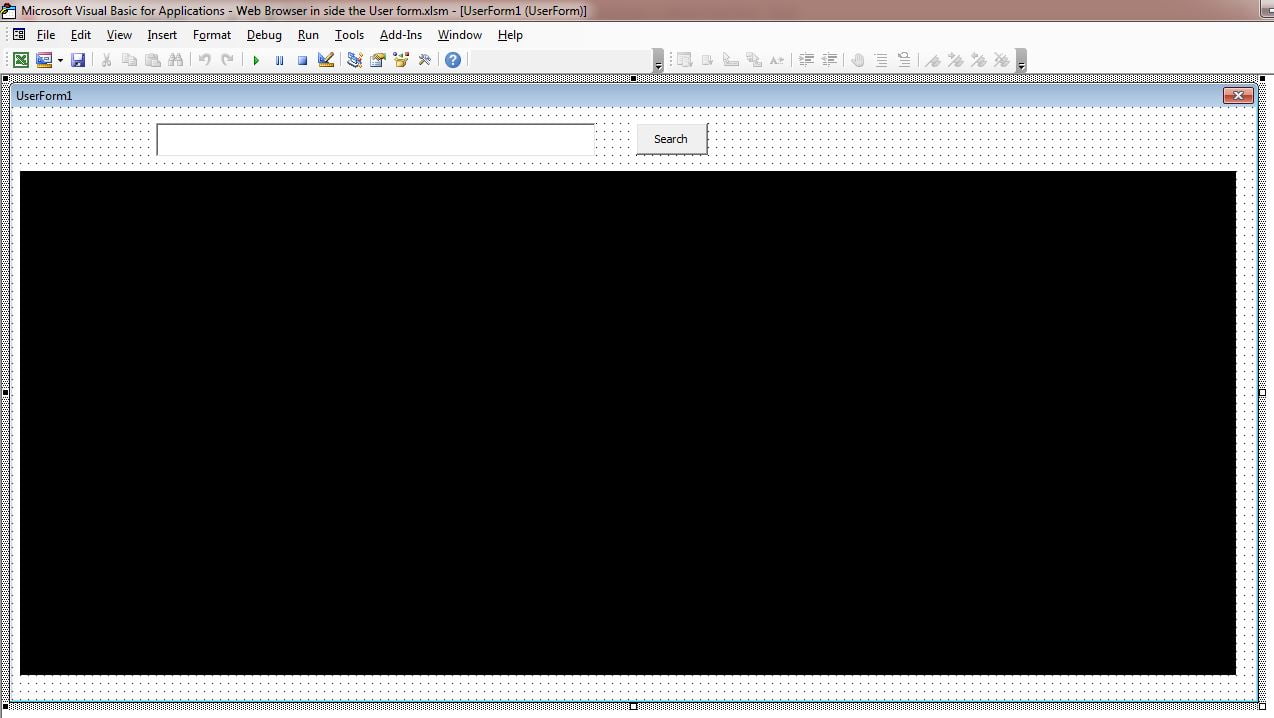 Double Click on the command button and put the below given code-
Private Sub CommandButton1_Click()





    Me.WebBrowser1.Navigate Me.TextBox1.Value





End Sub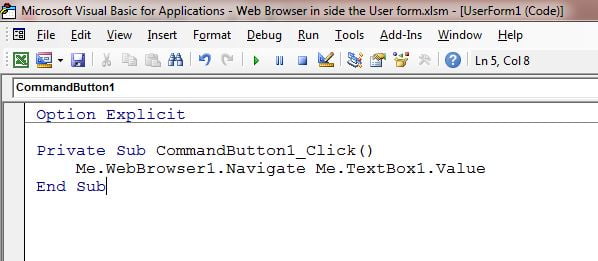 Click here

to download this Excel workbook.
Watch the step by step video tutorial: