In this article, we have created data consolidation tool to consolidate the data from multiple emails. We have create the excel template also for sales data. Multiple salesman can fill this sales template and send it using Send on Email button in Sales Template. Email will come to a specific outlook folder. We have used outlook rule to move the email on the base of specific word in subject line. This consolidation tool will download the attachments from those emails and will consolidate in to one Excel sheet.
Below is the Excel Template: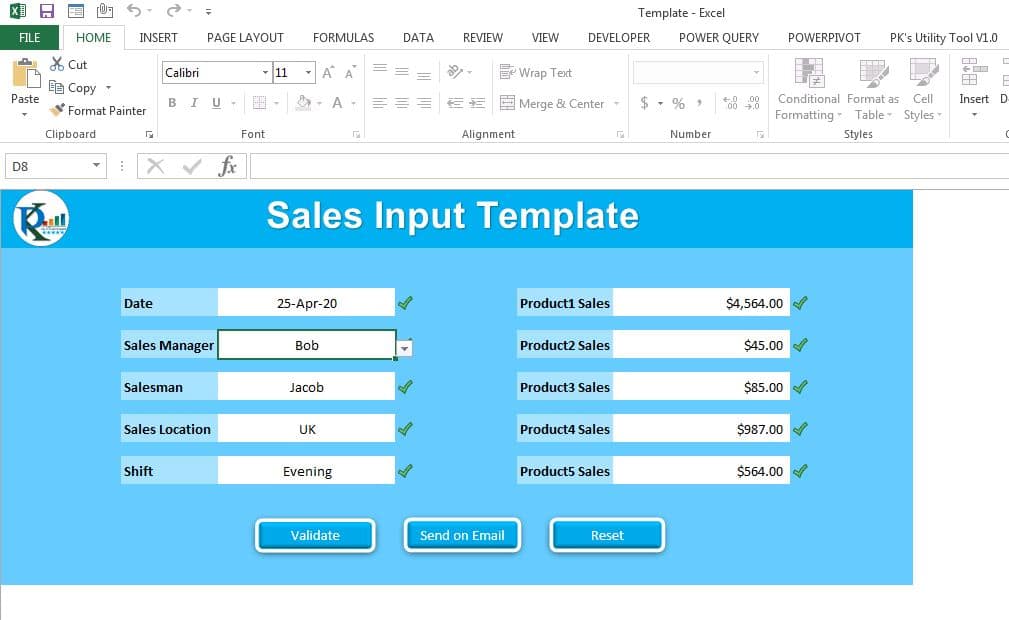 Below is the Data consolidation Tool: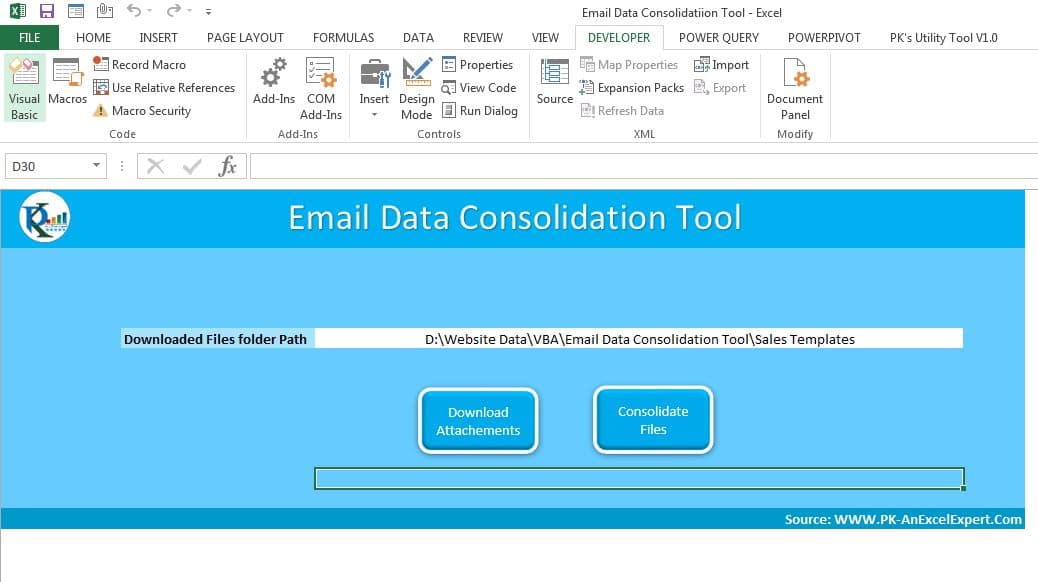 Below is the Consolidated Data: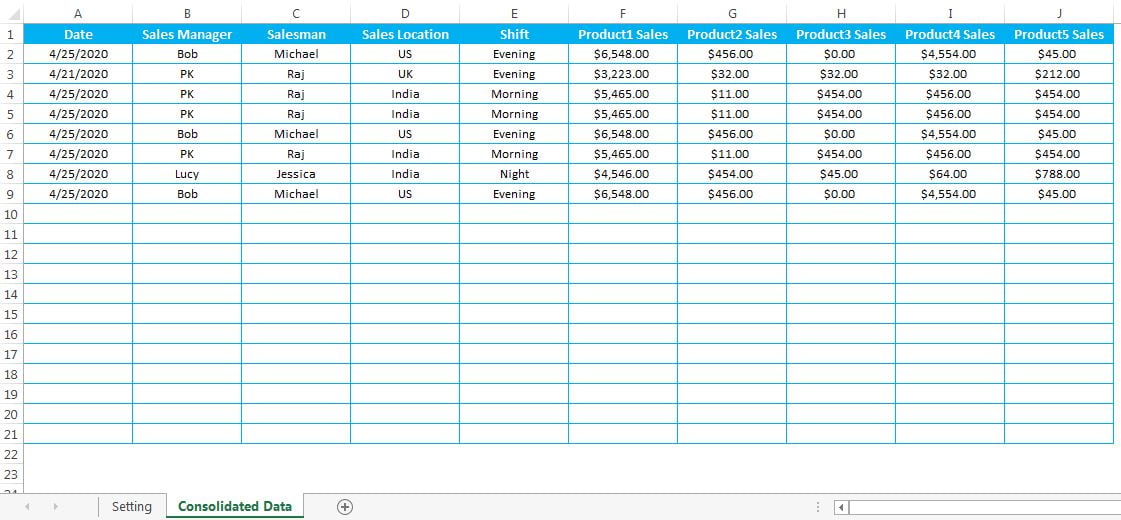 Watch the step by step video tutorial:
Click here

to download the practice file.