In this article, we have created a beautiful and smart chart with Conditional formatting in Microsoft Excel. We have create a laptop shape also using Excel shapes. We have placed the chart with this laptop shape.
We used three colors to use color conditions. Below is the table for color conditions-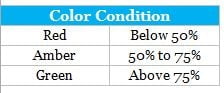 Below is the smart chart with conditional formatting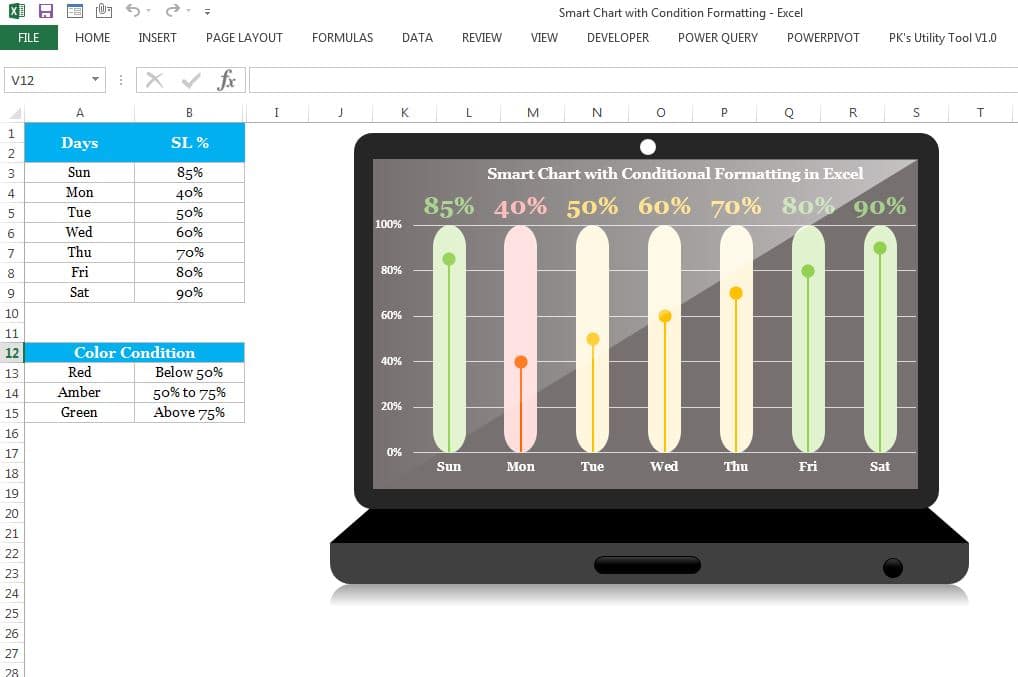 Watch the step by step video tutorial :
Click here

to download the practice file.