Several times we have to show the some indicator of our KPI metrics to indicate that particular metrics is in Red, Yellow or Green.
Here we have created a 3D indicator with 3 solid balls. Below is the logic to change balls color-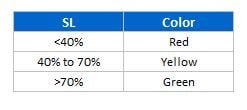 Data of KPI metrics (Service Level) is coming from another worksheet.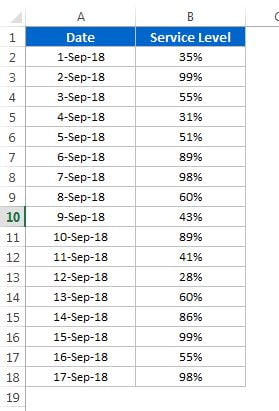 If we will change the date, Service Value will be updated automatically and color of text and indicator will be changed.
For Red color indicator will look like below color-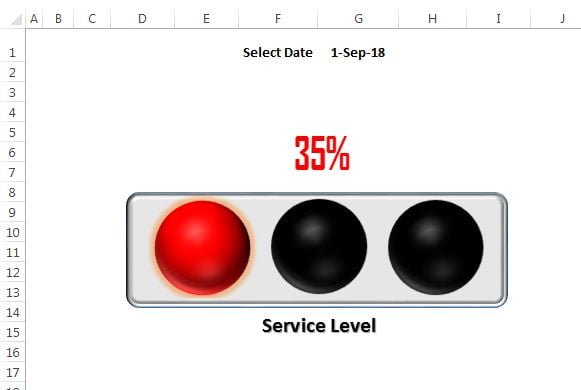 For Yellow color indicator will look like below color-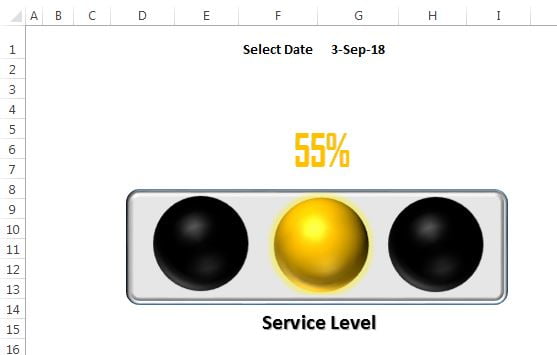 For Green color indicator will look like below color-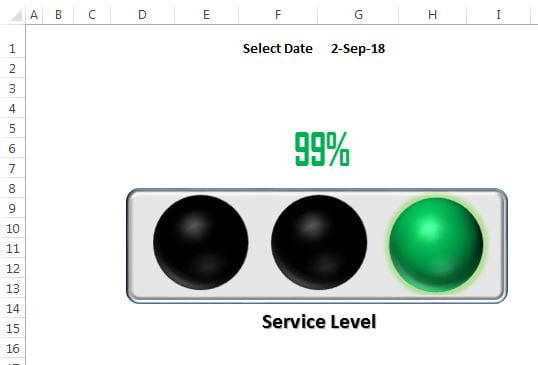 Click here

to download Excel Template
Watch the step by step Video tutorial: