In this article, we have used the Solver Tool to solve the Magic  Square Puzzle and Transport Cost Optimization in Logistic Use case.
Solving Magic Puzzle-
We have entered the number from 1 to 9 in the below Magic Squire. Now Horizontal, Vertical, Diagonal Sum is 15. We have used Solver to solve this.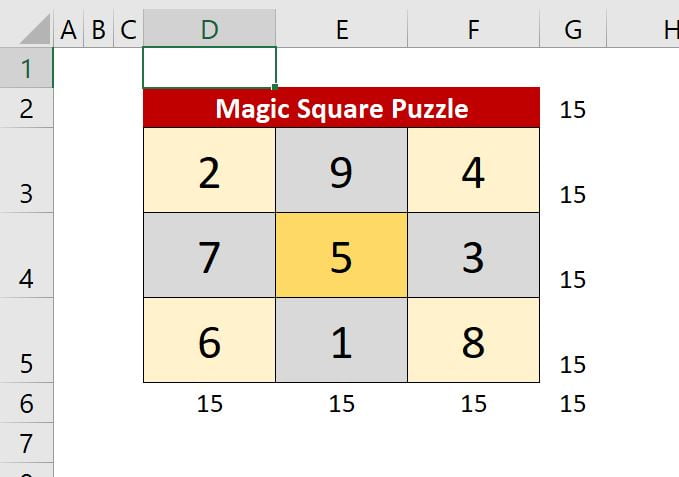 Cost Optimization in Logistic-
In the below-given image, we have-
Range B3:G5 – Cost per unit from a different warehouse to different customer
Range J9:J11 – Available inventory in the respective warehouse.
Range C17:G17 – Quantity Ordered by different Customers
Range L7 – Total Cost
We have entered the number in the range C9:G11 to fulfill the customer demand with minimum cost. We have used Solver Add-in to minimize the Cost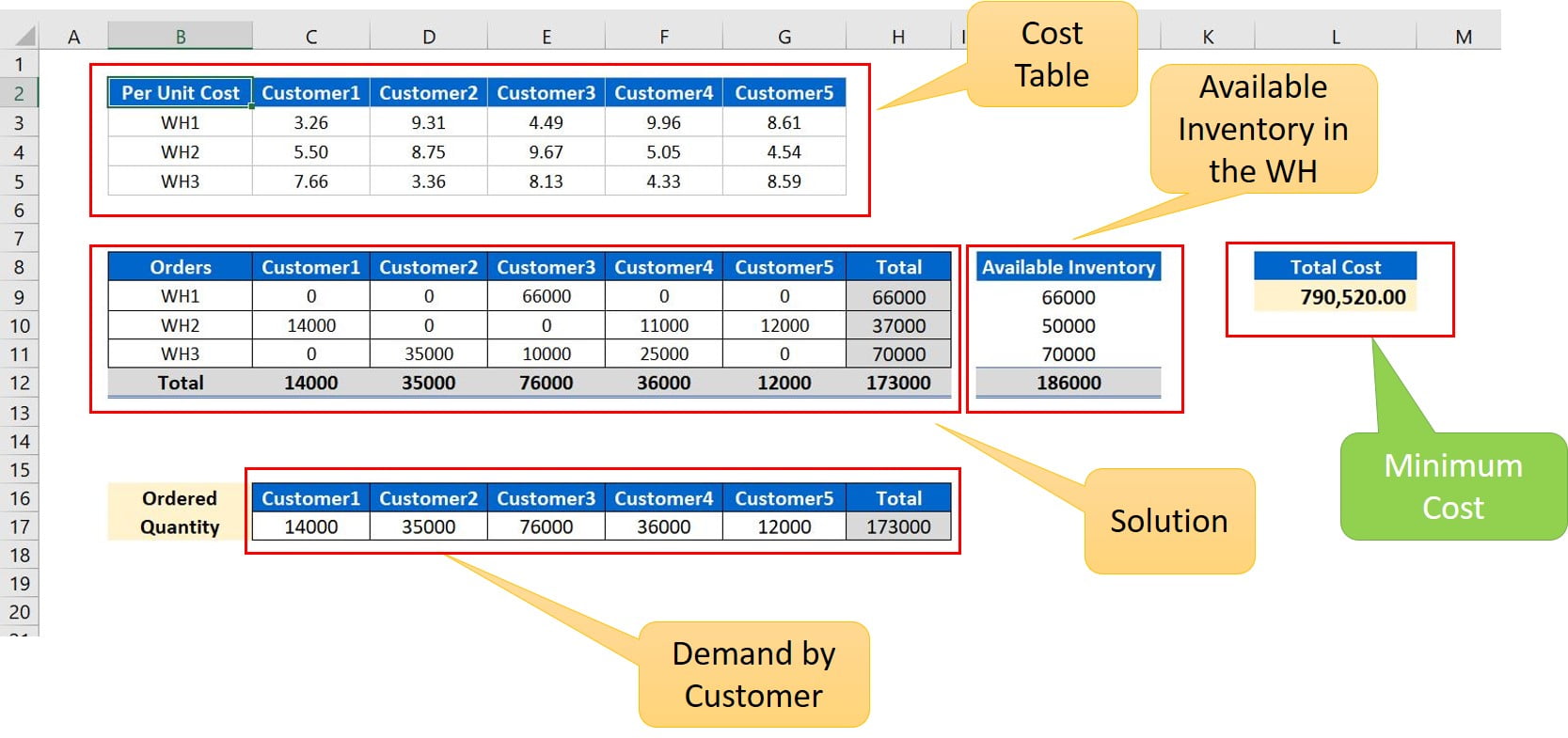 Watch the step by step video tutorial:
Click here

to download the practice files.