In this article, we have created a dynamic Pivot Table report from multiple tables. We have taken 4 different yearly Sales Table as given in below image-
Multiple Sales Table 

We have created an Employee Master Table to display the Supervisor and Employee Name data.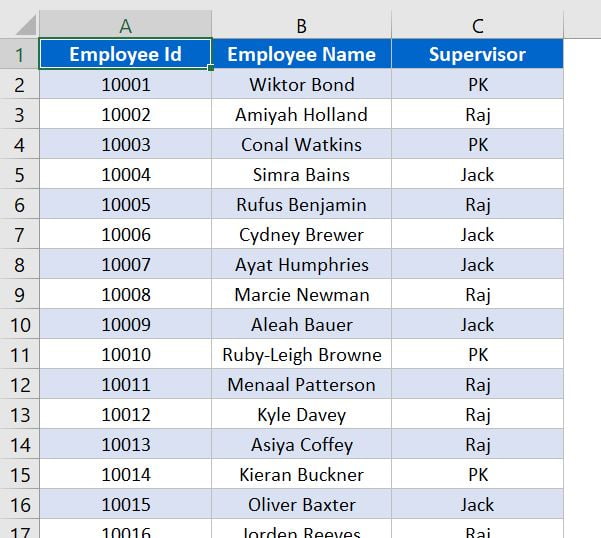 We have used Power Query to consolidate all above table and created below given final Pivot Table Report with Slicers and Sparklines.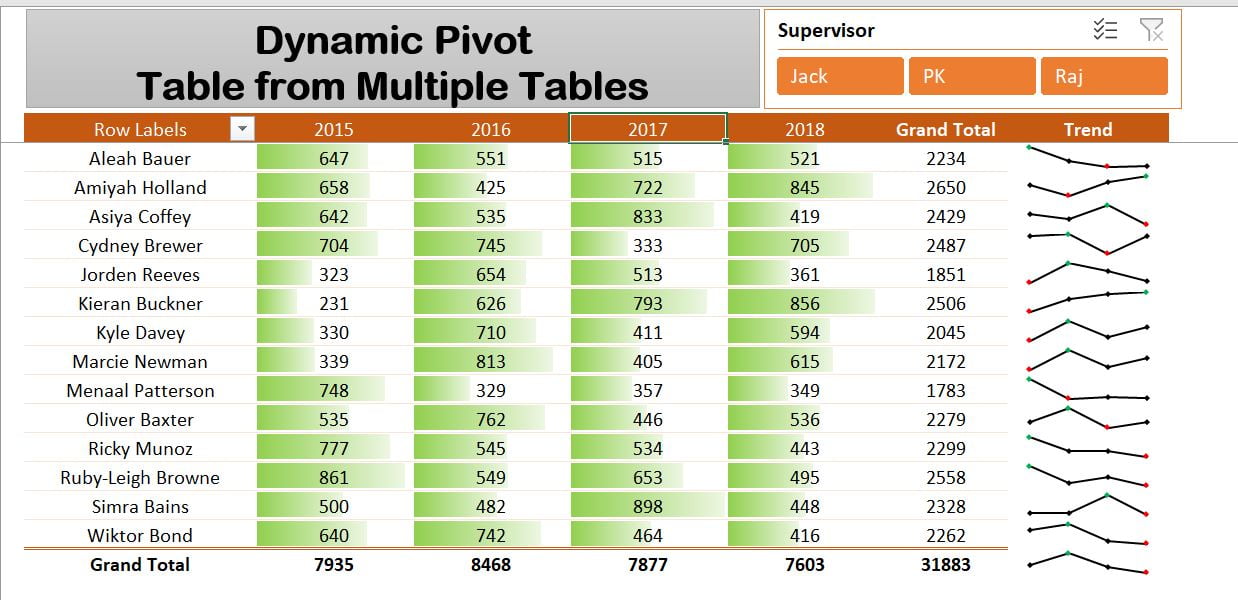 Watch the step by step video tutorial:
Click here

to download the practice files.