This Fully Functional Dynamic Calendar Control in VBA, we have designed to use in VBA project. You can use it for Excel Cells, Textbox, Label and Command Button etc. It is very easy to call this Calendar for your VBA Project. You can call this with two method.
Just move this calendar form in your VBA project just drag it using mouse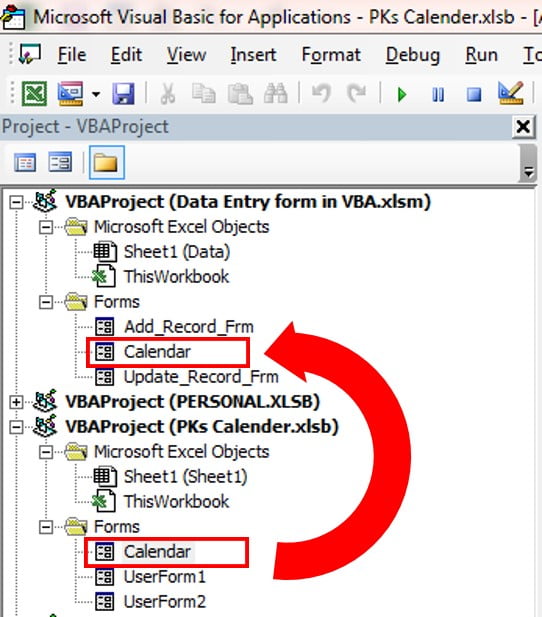 Call Method-1
Call Calendar.SelectedDate(Me.TextBox1)
Call Method-2
Me.TextBox1.Value = Calendar.SelectedDate
Below is the snapshot for this beautiful calendar.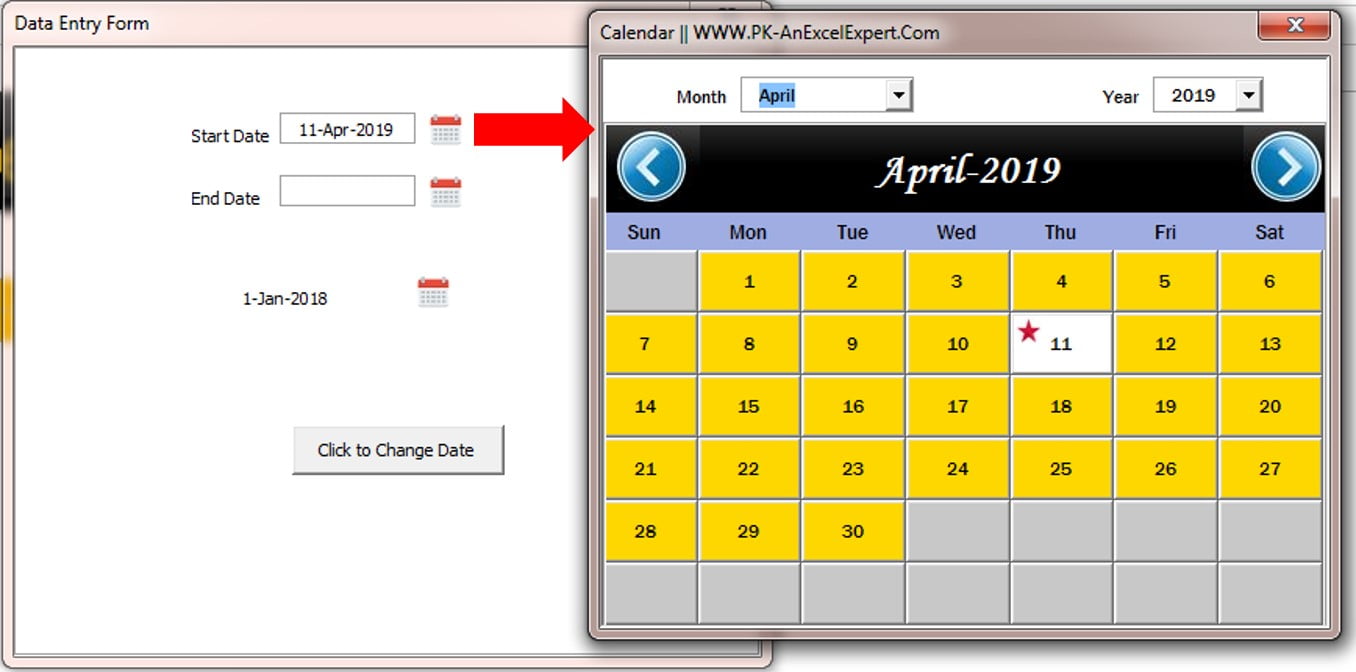 Click here

to download this Dynamic Calendar.
Watch the step by step video tutorial to learn how to create this calendar in VBA: