If you don't know the VBA and want to create a data entry form then don't worry in this article you will learn how to create/open a data entry form without using of VBA.
How to add Form Icon in Quick Access Toolbar?
Go to File Tab>>Options (or press Alt+T+O).
Excel Options window will be opened.
Select Quick Access Toolbar in left hand side.
Select Command Not in the Ribbon in Choose command from down-down.
Select the Form… in the list.
Click on Add button.
Form will be added in right hand side list.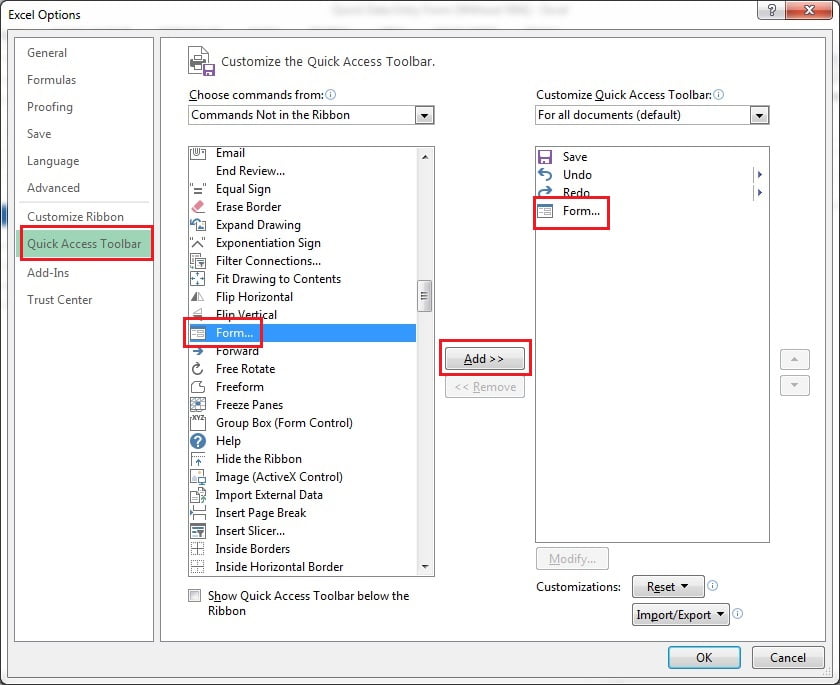 It will be available in the Quick access Toolbar.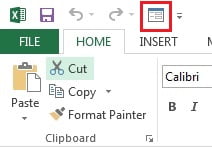 How to open data entry form?
To use the data entry form create a table in which you want enter the data by using this data entry form.

Select the table and click on Form icon which you have added in Quick Access toolbar.
How to create a new record?
To create a new record click on New button.
Fill the information in the fields and press Enter.

Data will be updated in the table.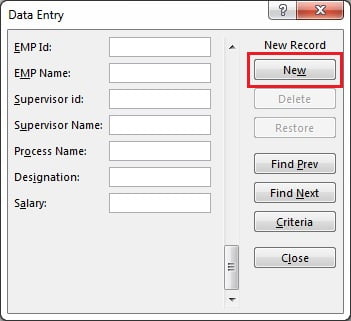 How to search a record?
You can search any record by clicking on Find Prev and Find Next buttons.
You can also search any record by using Criteria button.
Input data in any field as criteria.

You can use multiple criteria also.

Press Enter button to search the record.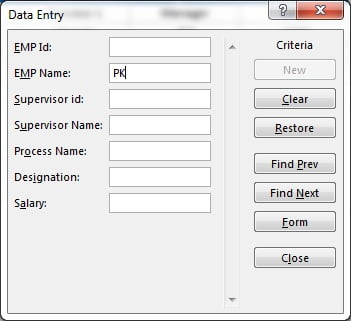 How to update/delete a record?
After finding the record any can modify any information can press Enter to Update it in the table.
To delete the record click on Delete button.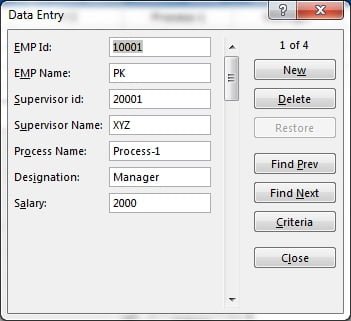 Click here

to download the practice file.