In this article, you will learn the quick tips in Excel to improve the productivity in Microsoft Excel.
Tip #1: Auto Serial Number:
We can Sequence function in Excel to generate the automatic serial number in a data
In the below image, we have used Sequence function on Column A-
=SEQUENCE(COUNTA(B:B)-1)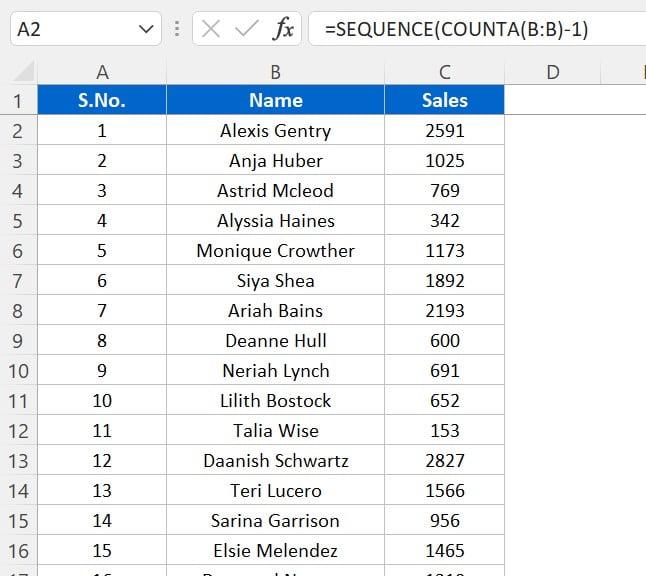 Tip #2: Dynamic Serial Number:
Dynamic serial number means, serial number should not be changed when we will filter the data. We can use Subtotal function to get the dynamic serial number.
In the below image, we have used Subtotal function on Column A-
=SUBTOTAL(3,$B$2:B2)
If we put the filter in the data, serial number will be adjusted automatically. For example, in the below image, we have put the filter on Sales column to filter the Sales greater than two thousand. If you see the Serial number on column A, it is in proper sequence.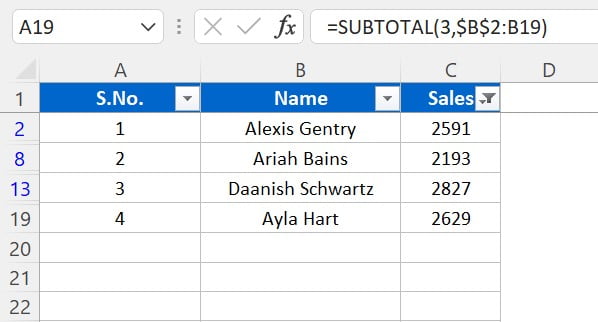 Tip #3: Quick Filter:
We can use the quick filter using exactly right click on any cell >> Filter >> filter by cell value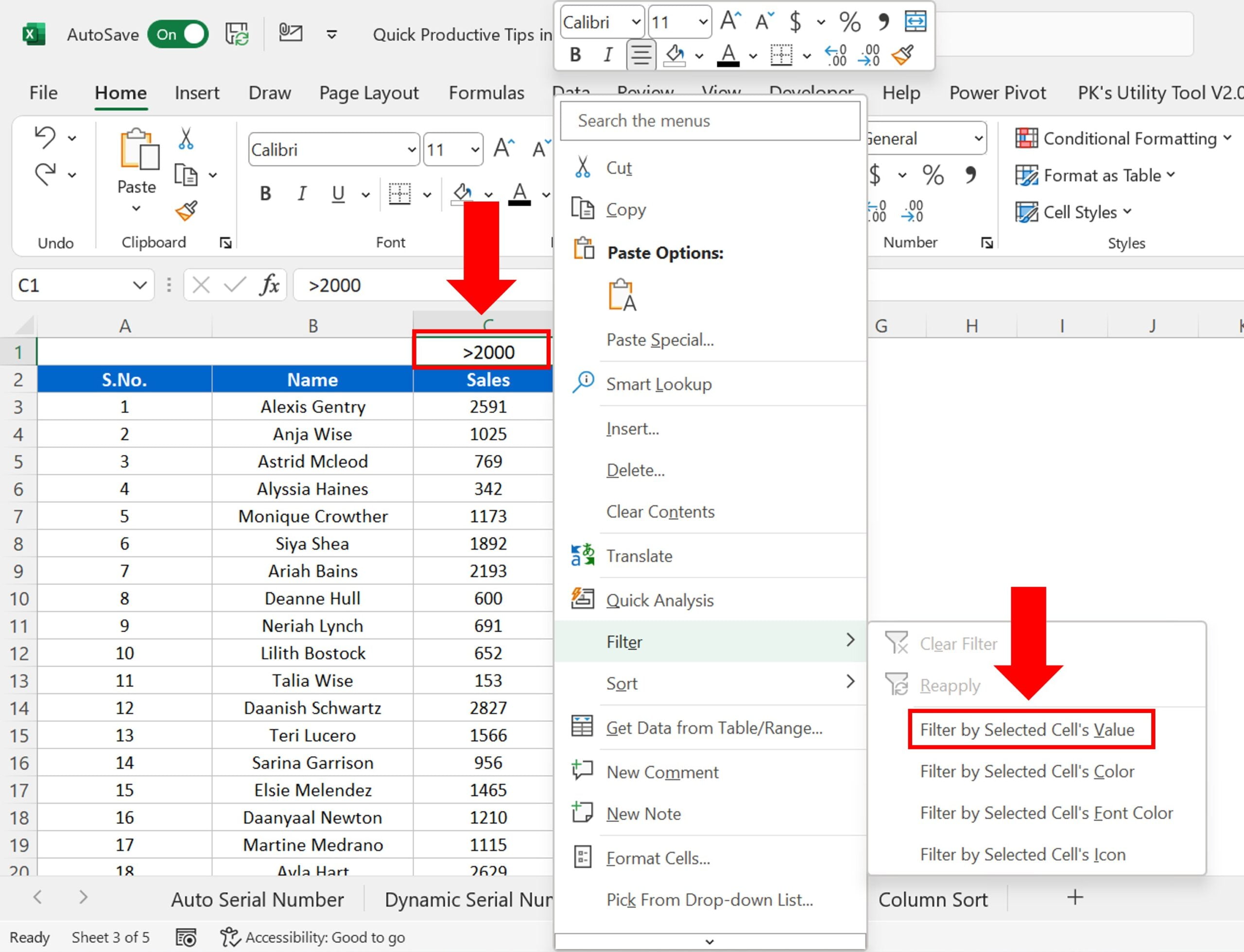 Tip #4: Flash Fill:
To get the first name or last name from the full name, you can use the Flash Fill. You need to enter a sample name then press Ctrl+E.
Click to learn more about Flash fill

Tip #5: Column Sort:
To sort the sequence of the columns, you can go to the Data Tab >> Sort>> Options >> Select left to right orientation.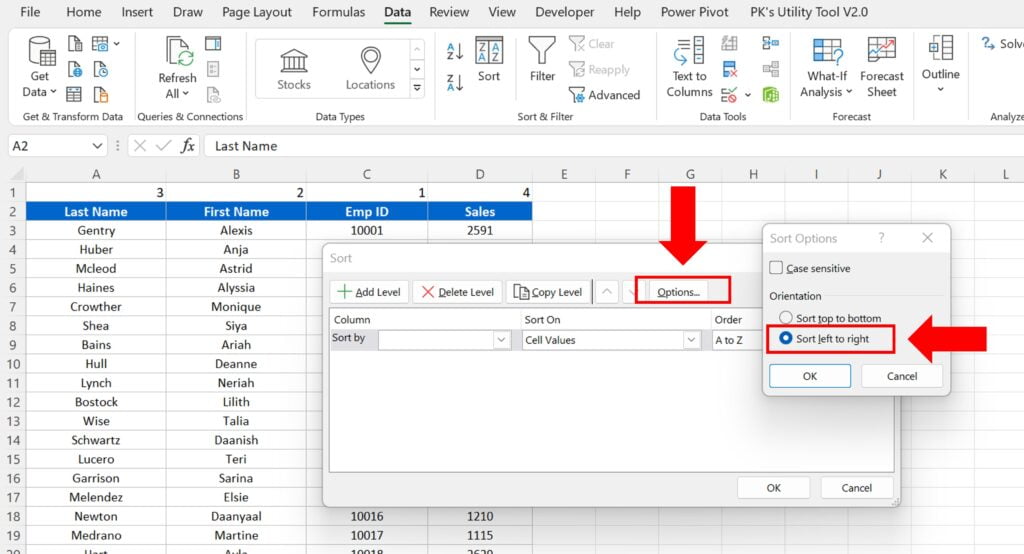 Watch the step-by-step video tutorial:
Click here

to download the practice file